A CRM That Actually Helps You Sell More
Stack the power of Dynamics 365 Sales with Cobalt's expertise in adapting it to the business needs of small-to-medium sales teams.
Your BDRs, account executives, and sales leaders get a CRM they love using because it fits exactly what they need, shortens their sales cycle, and generates stronger sales.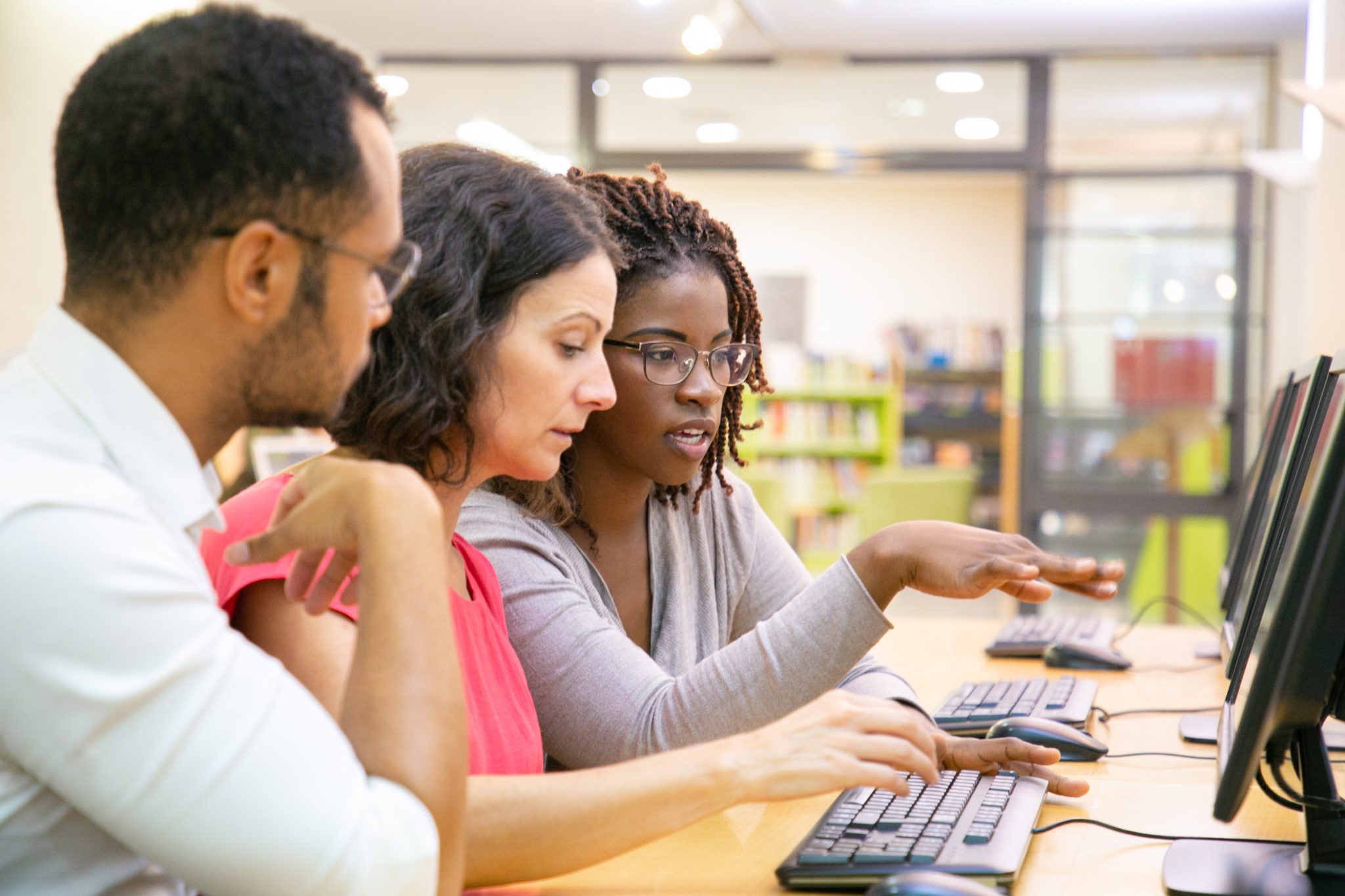 You get a responsive Microsoft partner with deep implementation and configuration experience. We have an 8-person sales team, so we perfectly understand the challenges you are facing and how to get the most from D365 Sales without the complicated features you don't need.
You get all the enterprise-level sophistication, power, out-of-the-box applications, industry-leading artificial intelligence (AI), guided selling, security, and more — at a price that's more affordable than you might think.
Stop paying too much for sales software your team hates using. Start exploring the specific value D365 Sales and Cobalt have for you and then take your tour a cut deeper in one of our customized product showcases.
The Power of Dynamics 365 Sales at a Glance
The case for switching to Microsoft Dynamics 365 or adding D365 Sales becomes even more compelling when you start to look under the hood at the power it delivers. Microsoft has poured massive resources into making Dynamics 365 Sales a superior system that outpaces Salesforce and others when it comes to:
Tangible, Impressive ROI with Dynamics 365 Sales
Tired of a CRM company that is constantly trying to sell you more add-ons and upgrades — instead of actually helping you sell more? Microsoft is, first and foremost, a software company. Their net worth is more than five times greater than Salesforce. That means they have the luxury of being able to pour vast amounts of resources into research and development and the refinement of Dynamics 365 Sales.
You can read dozens of case studies on Microsoft's site that tell a similar story: clear value and impressive ROI for companies where it counts.
Dextra says they've saved 60% on their annual CRM costs … and 130 – 195 hours per week for their sales team, just because of D365's integration with Excel and its upload capabilities.
DP World adopted Dynamics 365 Sales and key components of the Power Platform, including Power BI and Power Automate, to form an impressive, revamped sales tech stack and workflow. The results? They report a shorter sales cycle, 5X more proactive sales, and a doubled customer retention rate.
Cobalt can help your team make a swift, painless transition to Dynamics 365 Sales with workflows and configurations. And, our clear implementation and support packages are made for sales and marketing teams that don't have an unlimited budget.
Combine Dynamics 365 Sales with Dynamics 365 Marketing
Marketing and sales alignment and integrations are complicated challenges for businesses of all sizes and industries. Smaller teams often struggle to find marketing tools and resources that are truly shaped for their needs. Finding a marketing software solution that tightly integrates with your CRM is often even more difficult.
But not with the thoughtful ways D365 Sales and D365 Marketing were built for each other from the ground up. From personalized customer journeys, recommendations for key marketing actions, and intuitive tools to help you select the content you serve prospects and customers, Dynamics 365 Marketing has huge add-on value for teams using D365 Sales. Explore the value of Dynamics 365 Marketing now.
How Cobalt Amplifies the Value of D365 Sales
Dynamics 365 for Sales really is powerful enough to serve the cutting-edge industry needs of the largest multinational corporations and sales teams working together around the globe. The features and tools are extensive, and the licensing options are famously complex. But don't worry about any of that … because we speak Microsoft.
Let us translate…
The complexities of the Dynamics 365 license structure into exactly what your team needs. Everyone will have exactly the tools or access to the data they need without paying more than you need. It's not uncommon for us to save companies tens of thousands of dollars a year through our licensing expertise alone. Comparable licenses for Salesforce and Microsoft have a runaway leader: Microsoft offers much more sophisticated software at a price point that is 30 to 40 percent cheaper. Microsoft also offers the ability for non-sales users to access D365 records without a license through Microsoft Teams.
Let us create…
Configurations and workflows in Dynamics 365 Sales that are scaled and dialed-in for your exact business processes and unique market needs. We are seasoned experts at helping teams pick and choose from all the options of what's possible with Dynamics and putting it to work effectively.
Let us introduce…
Your team to a CRM they will actually love using — because feeding it helps them sell more. Everything about Dynamics 365 Sales is designed to return clear, immediate value and stronger sales revenue for the team members doing the outreach and selling. All the data actually helps sellers sell. It's not as revolutionary as it might sound from where you are today.
---
An Overview of Cobalt's D365 Sales Packages
All of our implementation packages start with a robust set of base Dynamics 365 sales tools. We then run your team through a sales analysis workshop so we can better understand how you operate today. From there, we'll tailor the system to meet your requirements, pull in data from your existing CRM (or spreadsheets), build the reports you need, and train your team in as little as 4 weeks.
Below are 3 implementation packages to meet the needs and budgets of a wide- range of B2B sales teams.
---
This option is great for you if you have a relatively straightforward sales process or this is your first CRM implementation.
This package includes the following:
---
---
This is the perfect option for B2B sales teams looking to upgrade to an enterprise-grade CRM without the sticker shock.
This package includes the following:
---
---
Unleash your sales potential with a hyper-tailored, configured CRM that empowers your growth goals.
This package includes the following:
---
Where is Your Sales Team Feeling the Pressure Right Now?
Just like ours, your sales challenges are endless and always shifting, as your markets change. We hear these struggles and complaints over and over again:
Why is it so hard to see what sales opportunities our business development reps should focus on each morning?
We spend all this time feeding our CRM data, but it doesn't actually help us sell more. There's no ROI on our effort.
Our sales and business processes aren't that complicated. The free and cheapest sales tools don't do enough, but the massive enterprise-level systems are way more than we need (or can afford).
Let's get beyond general issues and start to get specific about what you need with your priority business processes. In one of our product showcases, you will quickly get a concrete look at the Dynamics 365 Sales features that could make the biggest difference for your team — and how our team handles implementations, training, and ongoing support.