Data migration security or the cost of change for your team in a Dynamics CRM or Dynamics 365 on-premises to online migration might feel daunting. If you are stuck with a system or CRM vendor that aren't meeting the needs you have for cloud migration services, Cobalt has a secure, streamlined path forward.
With more than 200 successful migrations to the cloud in recent years, our team has the expertise in every corner of this work to help you navigate a migration confidently and with a minimum of downtime.
Read about the ways our expertise makes this easy at every step in the process, the real value Dynamics 365 Online has for your staff and customers, and take a copy of our Ultimate Guide for Migrating to Dynamics 365 Online with you today. It's built from the best of what we've learned in the last 16+ years of rock-solid cloud migration service.
Industry Experts – Don't Just Take Our Word For It
"Cobalt's team has deep expertise in Dynamics 365 migrations and they are a great partner to work with."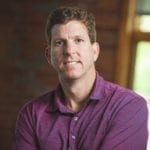 Dave Fisher
Partner at Aerie Consulting
"Migration Dynamics is by far the easiest way to migrate complex data from CRM On-Premises to D365 Online."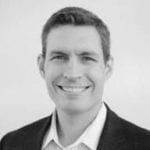 Aiden Kaskela
Microsoft Business Applications MVP
"We've worked with Cobalt to migrate several customers to D365 Online and we are very happy with the results."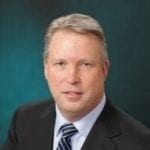 Steve Sadgrove
Director at Leasepath
3 Ways Cobalt Delivers Superior Cloud Migration Services Value for Organizations
01
A Fixed Cost Price
Any vendor that can't offer a fixed cost for a cloud migration probably lacks confidence, expertise, or both. As veteran professionals in every aspect of Dynamics 365 Cloud Migrations, we know exactly what's required to get you and your data in the cloud safely and quickly. Our fixed cost price is just another way you can count on Cobalt.
02
An Iterative Model
Because we're migration experts, we also know that your team can't know everything you will need immediately. That is why we have built several opportunities to give our team feedback into our migration process. That covers everything from data mapping early in the process, to data review midway to the cloud, to the support you'll need after migration.
03
A Free Evaluation
This is one of the biggest keys to a smooth cloud migration. Let our team conduct a free, thorough evaluation of your data and current CRM system. This will help us spot potential problem areas early, give you a clear roadmap to your successful migration, and help us align our resources and expert team around your specific needs.
This is What Organizations Value Most about Dynamics 365 Online
Security: On-Premises CRM solutions are increasingly vulnerable to hackers and data breaches but Dynamics 365 Online has industry-leading security for your team's peace of mind.
Reliability: Any on-premises CRM system is vulnerable to downtime for many reasons you'll never be able to predict or control. In the cloud, you'll have 99.99 percent uptime in your service-level agreement.
IT Flexibility: Your IT department could see a huge reduction in their overhead without an on-premises system to maintain. With Dynamics 365 Online, they will be free to tackle other priority projects.
Adaptable: On-premises systems are notoriously difficult to scale or adapt as your team grows or business needs inevitably shift. In the cloud, adding powerful prebuilt business apps from Microsoft and others is easy.
Access & Insight: Many on-premises CRM and ERP systems have limited data integration capabilities. You'll find a compelling 360-degree view of your customers and organization with Dynamics 365 online. And with powerful, actionable insights from Power BI, you will have huge benefits from bringing all your data together in one place.
Productivity: Think about all the ways your team is stuck with outdated processes in your current system — and all the time and effort that costs. The efficiencies, seamless integrations, and enhanced collaboration in the cloud will amplify your team's productivity.
Empowerment: Every member of your team has ideas and the potential for innovation. With no-code and low-code applications, built-in AI, and user-friendly interfaces, your staff don't need to be developers to create compelling apps or solutions for your customers.
Dynamics 365 Online vs Dynamics 365 On Premises: When is it Time to Move?
These are the four most common reasons that the teams we talk to know it's time to pursue a cloud migration project.
When the cost and headaches of maintaining your on-premises CRM are too high for your team.

When you're missing key integrations with Microsoft 365 applications, or the current integrations you have aren't truly seamless.

When waiting for upgrades and all the new features is putting you farther behind in your industry or ability to quickly pivot for new needs and opportunities.

When you see how the Power Platform can empower your whole team in new ways, amplify everything Dynamics 365 offers, and multiply your CRM investment.
Do any of these sound like where your team is today? Let us help you see how the cost of changing doesn't need to be as high as you might think for your team. The new tools, processes, and efficiencies in Dynamics 365 Online will wow even the strongest holdouts for your old CRM system.