A CRM sales teams actually use because it helps them sell
Dynamics 365 for Sales is packed with value for your BDRs, account executives, sales directors, and leadership team. Forrester Consulting calculated a 215% ROI over three years and significantly higher seller efficiency with the collaboration D365 Sales delivers.
Pair D365 Sales with Cobalt? That's enterprise CRM functionality, bleeding-edge AI technology, plus veteran Microsoft and sales software expertise — all at a price point that's far more competitive than Salesforce and other leading CRM options.
Stop paying too much for sales software your team hates to use. Let us help you find the right-fit CRM paired with a responsive, transparent, proactive CRM vendor on-call. Review the Dynamics 365 for Sales highlights below and schedule a quick intro call with our team.
Dynamics 365 for Sales Delivers
This is sales support software that meets you exactly where your biggest challenges are today.
Each morning, your true sales pipeline priorities are easy to see at a glance in Dynamics 365 for Sales.
Adapt the built-in sales processes for your industry and ensure your entire team is standardizing their sales outreach efforts and timing.
Comparing CRMs and Sales Software?
Take a copy of our 2023 CRM Buying Guide with you. It has essentials like license and feature comparisons for leading CRMs and a great look at what we offer.
---
Cobalt Adds CRM Value
Choosing and implementing the right-fit CRM is only half the challenge.
The difference between overpaying for an expensive CRM implementation your sales reps won't use consistently and getting the most out of your CRM will probably come down to which vendor you choose.
Here are some of the things our CRM partners appreciate the most about the value we add to Dynamics 365 for Sales.
---
CRM Expertise On-Call
With Cobalt, nobody on your team needs to be a dedicated CRM expert. We'll handle configuring D365 Sales to your team's workflows and sales processes. Let us be the sales software experts while you stay focused on sales outreach.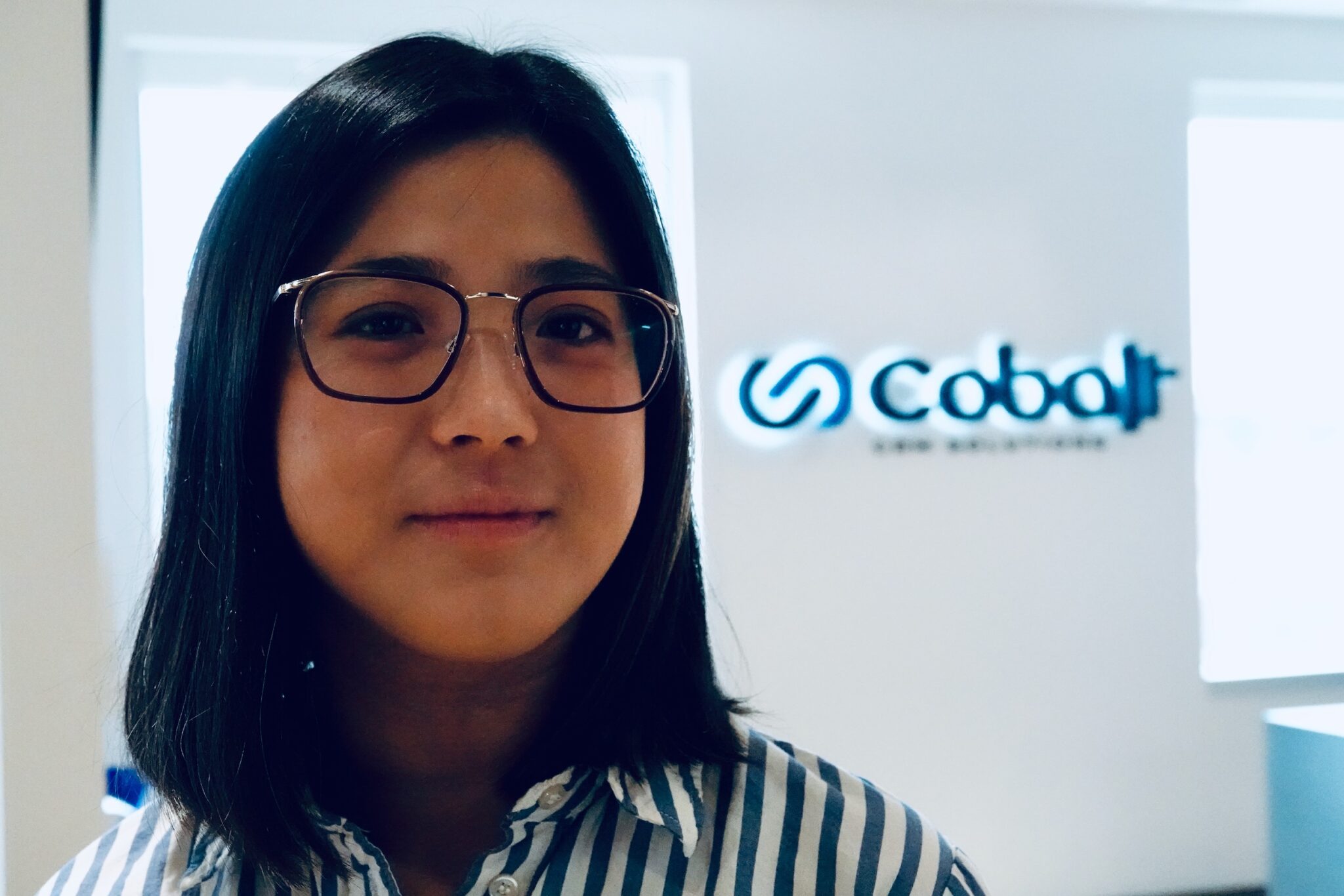 Never Overpay
Another unique benefit of partnering with Cobalt is our decades of experience with the Microsoft licensing structure. We'll ensure that everyone on your team has exactly the tools they need with an optimized CRM user-license that saves you money.
Unlimited Support
Getting your team to use your new system consistently and effectively is what really makes your CRM ROI surge. Unlimited "How do I … ?" questions are just part of our industry-leading support offering for all trained end users with a SaaS or support agreement.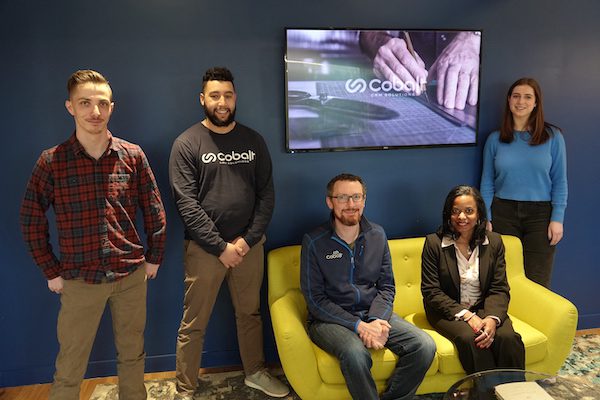 Common Questions About Dynamics 365 for Sales
CRM stands for customer relationship management. CRM software or a CRM system is a core part of many organizations tech stack. Some enterprise resource planning (ERP) software platforms contain a limited amount of CRM tools and functionality, but the two systems perform fundamentally different tasks. Additionally, there are association management systems (AMS) that often have a CRM engine with specialized modules and tools for the needs of modern associations. Learn more about the differences in an AMS system vs CRM systems vs ERP systems.
The core function of a CRM system is to consistently and accurately collect information about how an organization interacts with their customers and sales prospects. Everything from a record of marketing communications to sales phone conversations to engagement in social media channels is pulled into a central record for each contact in a CRM. With a more complete view of how customers and prospects interact with your organization, it's possible to create more helpful reporting and business intelligence for decision making and responding to industry trends.
Microsoft Dynamics 365 Sales is one of the world's leading and most robust CRM systems. It's also one of the most affordable options for SMBs. It has a built-in, proven sales process that can be adapted for virtually any industry, product, or service.

In addition to the core functionality of the Dynamics 365 CRM environment, D365 Sales includes specialized tools for sales and marketing teams. Those resources support core sales team needs such as:
In addition to the core sales functions we've already mentioned, D365 Sales comes with built-in benefits that still need to define or refine their sales processes.

Built-In Sales Process

The Business Process Flow tool provides a trustworthy foundation for creating a standardized, default sales process for your team. You can build additional processes as needed, but many teams find the BPF tool is invaluable for finally getting their entire sales team on the same page and using the same sales outreach and messaging.

Accurate, Consistent Data & Reporting

D365 Sales will also ensure you're consistently and accurately collecting the right data about your customers. Some of the marketing automation tools it comes with out-of-the-box will eliminate the tedious, time-consuming, inconsistent, and error-prone data entry from your team. Those kinds of efficiencies have made our sales reporting more helpful and allowed our reps to spend more focused time on outreach.

AI Technology for Efficiency

And of course, the bleeding-edge, industry-leading AI engine powering the newest tools inside Dynamics 365 Sales gives sales and marketing teams a gigantic advantage over other CRM systems.

Real-time conversation analysis with suggested selling, relationship analytics, creating workflows for greater efficiencies … there are truly endless possibilities for leveraging this technology for your team's real needs. Helping teams understand and implement helpful AI applications is one of the ways we help our partners get the most out of their CRM investment.
Not necessarily — but an ERP and a CRM are fundamentally built for different tasks. Many organizations, especially growing and mid-sized companies, find that having both a CRM and an ERP is an ideal combination. An ERP will help streamline internal business processes like production, distribution, HR, and more. A CRM is the go-to resource for sales and marketing, customer support & service, and any business processes where a client or prospective customer is involved.

Cobalt's ERP vs CRM resource has more information about the similarities and differences.
Flexibility with integrations is one of the most important considerations for most teams shopping for a new CRM. Smaller, older, closed CRM systems always need expensive, time-consuming custom coding and development for integrations.

Seamless Microsoft Integration

Microsoft Dynamics 365 Sales was built from the ground up to make integrations with other systems streamlined and reliable. One of the biggest benefits of Dynamics 365 Sales is hidden in plain sight: a truly native, seamless integration with the entire Microsoft ecosystem.

The familiar tools your team might already be using, such as Excel, Outlook, SharePoint, or Teams, have an unparalleled integration with D365 Sales. We're still uncovering huge benefits to that perfect-fit match with everything in the Office 365 Suite.

LinkedIn and ZoomInfo

Since Microsoft bought LinkedIn, sales teams who use D365 Sales have an enormous integration benefit and edge that no other CRM provider can match. Integrations with ZoomInfo and LinkedIn are a significant reason our sales and marketing team was able to grow the number of our qualified leads by 278% over a two-year period. That led to significant revenue growth ROI on our own CRM investment that we'd love to share with you.

Dynamics 365 Customer Insights

Our sales team loves using Dynamics 365 Sales because it's more efficient and effective for their sales outreach. But it's the integration with Dynamics 365 Customer Insights (formerly Dynamics 365 Marketing) that truly sets the stage for all the success of our sales efforts. Most of Cobalt's YouTube channel has been devoted to exploring the ways D365 Sales and D365 Customer Insights complement one another.

This is an ideal solution for "sales-first" organizations with little or no in-house marketing department and resources. You don't need to be marketing experts to leverage the tools it has for marketing automation and analytics.

Hundreds of Connectors
Absolutely. Whether you already have well-defined and documented sales and business processes or not, Dynamics 365 Sales can help. It provides a proven foundation that's used by thousands of the most successful and complex enterprises in the world — but it's easy to customize it for your needs.

The Business Process Flow tool in D365 Sales will help you define the steps in your sales process flowchart, enforce a consistent, accurate method of collecting data about your prospects and customers, and standardize all the critical sales processes you have.

Read more about creating a sales process flowchart on our blog, or watch our brief tutorial video.
Every team has reporting challenges that are difficult to address. Missing data, duplicate records, inconsistent collection processes, and more make everything downstream more difficult.

And then there's the actual reporting compilation. With Dynamics 365 Sales, virtually anyone on your team will be equipped to search, compile, and understand the real story your data is telling. And our team is ready to help you ensure you're getting the reporting you need to make a difference for all your decision makers.

D365 Sales comes with reporting features such as:
With Dynamics 365 Sales, SMBs get the same toolset and core technology that corporations like Phillips and Coca Cola use to drive growth and efficiency — but at a price point that's far more affordable than Salesforce and other popular CRM options.

Most SMBs won't need every tool and feature that comes with Dynamics 365 Sales. One of the thing our partners count on us for is the support to choose the right combination of tools for what your sales, marketing, and management teams need.

You don't need to be CRM experts or invest huge amounts of time training your team on the advanced features of D365 Sales. They'll get everything they need for the core daily operations in our implementation training. And then you can rely our on our industry-leading support team for unlimited "How do I … " questions as a Cobalt partner.
There are two pricing considerations with Dynamics 365 Sales (or any new CRM): the cost of implementation and ongoing costs for user licenses.

The cost of your implementation will primarily be driven by the complexity of your business processes and how much historical data you're migrating to D365 Sales. If you don't have a CRM now and you're working mostly with spreadsheets and other manual methods, an implementation will likely cost $15,000 – $20,000. If you have more complex sales processes and need data migration from another CRM, implementation costs can run as much as $50,000 – $75,000.

The ongoing user license costs for Dynamics 365 are only $95 per user, per month. When you compare what you actually get for that license with what a similar package with Salesforce or HubSpot delivers, the ongoing value of Dynamics 365 Sales is obvious. Read more on our blog, Dynamics 365 vs Salesforce: Price and Value Comparison.
Yes, expert, secure data migration from Cobalt's in-house team is included in every CRM implementation we offer. Since 1996, we've done hundreds of CRM migrations. We handle everything from simple migration projects to extremely complex CRM implementations. We know exactly how important your data and its security are to you and your team. That's why we've insisted on a truly transparent data migration process. Our CRM Data Migration Checklist provides a helpful level of detail about the proven process we've developed over the years.
Relatively simple CRM implementations can be completed in as little as three months. Extremely large or complex projects can take up to nine months.

Those estimates both include the outstanding training we provide with your staff. Choosing and implementing a new CRM is a huge undertaking and decision for most SMBs. But if your team isn't equipped to use the new system, or there's insufficient internal buy-in — they won't use it. It's a primary reason many teams don't capitalize on their CRM investment.


Cobalt's implementation team and process does a great deal to ensure we understand your team's true needs. You'll end up with a version of Dynamics 365 Sales that's tailored to your sales team's daily tasks and workflows. They'll see and experience how using D365 Sales will reduce their frustration, help them sell, and make their goals. Before your final deployment, our staff training will cover all the customer-specific modifications we've made to Dynamics 365 Sales. Together, we'll create a customized agenda for your training. All of those sessions will be recorded and available to your team, along with documentation and reference handouts. You'll be in good shape to jump in with your new CRM.
If you currently have an inexperienced, unresponsive, or unhelpful CRM vendor, then any support needs you have are probably a sore spot in that relationship.

We are extremely proud of Cobalt's support team and the essential role the play in our outstanding customer satisfaction ratings.

In addition to our unique end-user support offering (see below), we also have refined processes and tools for technical support if there's a bug or problem, as well as a hassle-free support portal and deep knowledge base for credentialing partners.

End-User Support 

Cobalt's end-user support is unique in that we offer unlimited assistance for your trained staff users on any "How do I … " type question for as long as you have a SaaS or support agreement in place. All trained staff users may contact Cobalt's support department directly with these requests.

For example, if a staff member would like to know how to create a report that queries for any subset of leads, a Cobalt support agent will walk them through that process. A typical support walk-through includes a real-time screenshare that helps us quickly and accurately diagnose the issue. Our team will talk you through how to address the question. And then we follow-up with supplemental documentation.

We view these answers as on-going training for current staff and any new employees, and the documentation can be rolled into the client-specific knowledge base.