ClickDimensions PowerPack
Unify your sales and marketing with this comprehensive, SMB-tailored solution. 
Leverage Cobalt's Expertise in CRM and AMS for PowerPack Success
Over 185 organizations across the United States depend on Cobalt's Microsoft expertise and industry-leading customer satisfaction support. Whether you need full support, or just a helping hand to get your started, we have a PowerPack package best fit to you!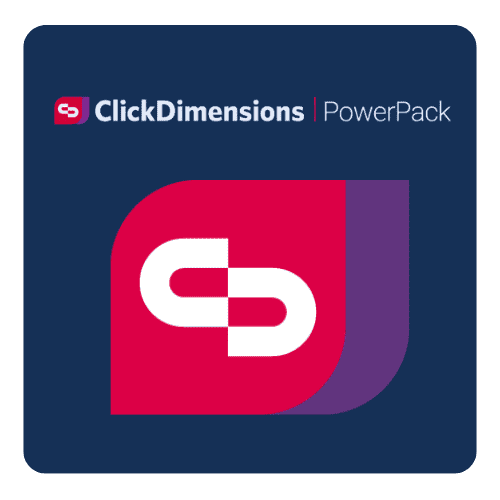 Transform your sales and marketing approach with ClickDimensions PowerPack.
PowerPack combines Customer Relationship Management (CRM), Marketing Automation (MAS), and Sales Engagement into a single comprehensive solution designed specifically for Microsoft-centric SMBs.
PowerPack Delivers
Customer Relationship Management 
Supercharge your pipeline and build revenue with a modern CRM. 
Marketing Automation 
Effortlessly generate qualified leads for your sales pipeline with automation. 

Sales Engagement
Nurture prospects with automated outbound marketing efforts. 
Unify Sales and Marketing with PowerPack and Cobalt to Drive Success
As an exclusive PowerPack launch partner, Cobalt provides the only all-in-one CRM, marketing automation, and sales enablement platform. This cost-effective and user-friendly solution is designed specifically to help drive success for SMBs with:
Greater Visibility
Understand the impact of your sales and marketing efforts.
Silo Elimination
Collaborate seamlessly across teams with a single source of truth.
Microsoft Integration
Integrate natively with your Microsoft technology stack.
Efficiency
Combine three critical solutions to amplify customer acquisition efforts.
Reduced Costs
Save money with an affordable and easy to use all-in-one solutions.
More Deals Won
Modernize your sales and marketing approach for today's buyers.
---
Optimize Your Revenue Stack
PowerPack enables a unification of sales and marketing and equips SMBs with the tools needed to simplify and modernize their approach and effortlessly navigate the evolving buyer landscape.
Cobalt's partners get the most out of their CRM or AMS investment. More than 185 organizations in Washington D.C. and across the U.S. depend on Cobalt's Microsoft expertise and industry-leading customer satisfaction and support. Explore their software solutions for the specialized needs of modern associations, certification organizations, accrediting bodies, and SMBs in a diverse range of industries