CRM Implementations and Support for Small Businesses
Many of the small businesses we connect with have had a long, frustrating search for a CRM solution that truly meets their needs without overwhelming their internal resources. Cobalt understands the struggle to find the right fit. Let us show you how our tools built on Microsoft Dynamics 365 and the Power Platform for small business success are better than the three terrible options you're probably facing:
1
Do It Yourself
With a limited budget and staff stretched thin, you're already doing a lot of other things in-house, so it might seem reasonable to add implementing a CRM to the list! But asking your full-time staff who don't have that expertise to take this on is a huge stressor — and a common reason that CRM implementations fail.
2
Rely On Your IT Partner
There are many IT vendors and managed services providers, including some Microsoft partners, that can sell you the necessary CRM licenses. They have might even have enough knowledge to import most of your data, so you can get started. But when you need additional assistance, they just don't have the expertise or the resources to help you get the most out of your investment.
3
Bring In The Big Guns
Larger consulting firms and specialized vendors can offer you a highly customizable CRM. They come with every feature imaginable and configurations built for the most complex business requirements. The problem is that all of this almost always has a price tag a business your size can't afford.
Cobalt's Unique Ability to Serve Small Businesses
One of the reasons we understand your position is because our company is also a small business with sales, marketing, and customer services teams. We've felt your pain, firsthand. But there is also our track record for the past 25 years — we have been working with organizations just like yours, with staff sizes from 1 to 500 employees.
Cobalt has built its reputation and tools specifically for small businesses. Ultimately, that's why we can offer you an affordable, powerful, flexible CRM option when other vendors cannot.
Delivery Express needed a cost-effective, no-code solution to automate our carrier application process and Cobalt came through with a great solution built on Microsoft Dynamics 365. Cobalt's expertise saved us a lot of time and money. If you're looking for a Dynamics 365 partner you can trust, Cobalt should be at the top of your list.
Mike Moraski, Chief Information Officer – Delivery Express, Inc.
CRM Packages, Managed Services, and Modules for Small Businesses
Cobalt has deep experience implementing Dynamics 365 for smaller organizations and we have created two Dynamics 365 Implementation Packages that can meet every budget.
We also offer ongoing Dynamics 365 support and managed services to ensure that you are never left on an island.
Our prebuilt modules meet specific business needs and accelerate our ability to build any custom modules you might require.
We get your needs, the realities of budget and time constraints, and the tremendous value of reliable vendor partnerships. We've helped many organizations get more from their CRM, and we can help you, too.
Core Cobalt Solutions for Small Businesses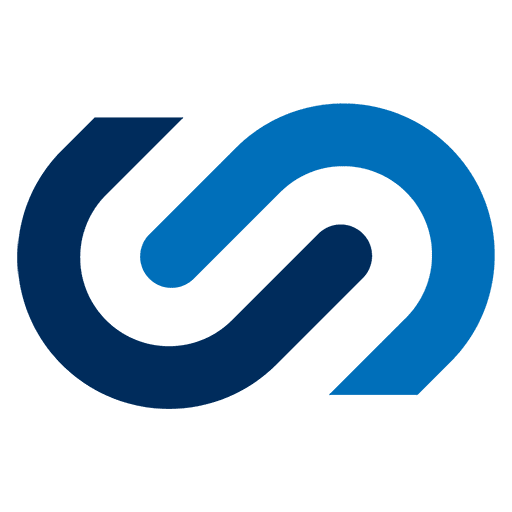 Cobalt Engagement Dynamics
Explore eCommerce, portals, event management, engagement tracking and the other modules of our flagship product.
Microsoft Dynamics 365
See what a true enterprise-level, industry powerhouse CRM solution can do for a small business like yours.
Microsoft Power Platform
Empower your team to build low-code apps, find strong business insights easily, automate key tasks, and so much more.
Microsoft Dynamics 365: Cobalt's Core Services
Scan the shortlist of our strongest service offerings and expertise, or find more in-depth value for your team on each of our individual service pages.

Dynamics 365 Implementations
Charge forward ASAP with our strong, preconfigured Dynamics 365 implementation package, or let us build and execute a highly custom plan for your team.

Support & Managed Services
Explore top-tier support for the long haul as your team grows and needs arise. Our monthly check-ins ensure that you are always getting the most out of your CRM investment.

Cloud Migration Services
Trust Cobalt's data migration precision and the expertise we've earned after 200+ successful migrations to Dynamics 365 in the Cloud.

Dynamics 365 Rescues
Absent vendors, partners without the right expertise, and in-house efforts that got stalled or sideways. Read how Cobalt can step in and help.

Microsoft CSP Licensing
Let us help you navigate the complexities of Microsoft's pricing model and save you money so you can invest in more valuable IT projects.
Free Assessments and Consultation for Your Team
Reach out to our team now and we'll schedule a brief business or licensing assessment for your organization. They will quickly give you a concrete sense of where Cobalt could make a significant impact for your staff and whoever you serve.
We can also offer you a customized product showcase.
Those are a great way to:
See the solutions and services we've listed in action
Talk about our pricing options
Explore our prebuilt packages
Get an overview of Cobalt's timelines and processes
Hear what our customer-first approach is really all about
And take time for whatever questions you have today
This overview only begins to unpack all that Cobalt's tools, expertise, and the huge opportunities with Dynamics 365 and the Power Platform could do for your small business. Let's sharpen your vision for what's possible.
Contact Us