Explore association software your staff needs and your members will love
53 billion in U.S. revenue. More than 200,000 employees. Serving more than 100 million members. Associations keep powering growth and innovation in every corner of industry, advocacy, and non-profit sectors. And they often do it despite significant frustrations with their association software and tech stack.
Endless workarounds for an inflexible system …
Integrations that don't work well (or at all) …
You can't get to the data, insights, or reporting you need …
Your members aren't getting the experience they expect …
---
You need modern association software tailored to your true needs
Building better association management software has been a cornerstone of Cobalt's business since 1996. We have almost 1,000 association neighbors here in the Washington, D.C. area and we understand the daily frustrations your staff and members are facing.
Two things can radically reshape the ROI for your association software investment.
Take a copy of our in-depth 2023 AMS Buying Guide today!
Cobalt's association software solution is called Engagement Dynamics. It runs on top of an industry-leading customer relationship management (CRM) powerhouse: Microsoft Dynamics 365.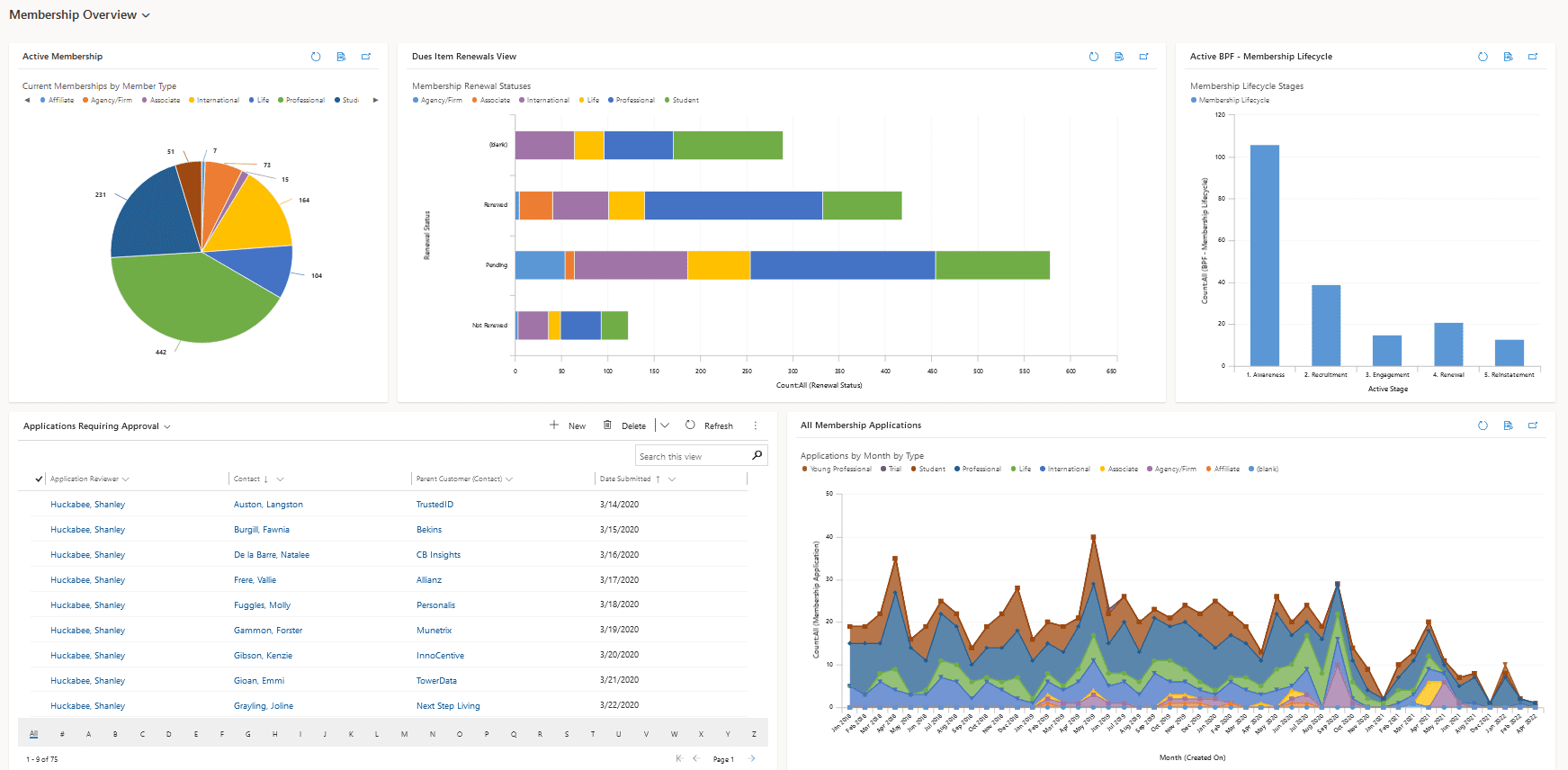 Engagement Dynamics isn't a perfect fit for every association. But if you need more flexibility, integrations, and reporting capabilities than the entry-level association software solutions can provide, let's connect. In a quick introduction call (30 minutes or less), we can answer your questions and give you a great first look at an AMS your staff and members will love.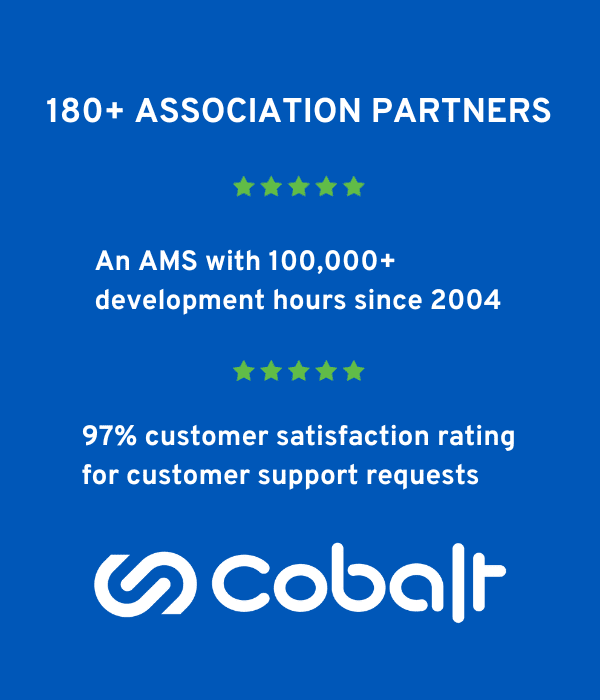 ---
Why do associations rate our AMS software so highly?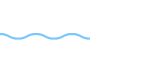 Smooth transition
Reverse demos, transparent contracts, a project charter, built-in feedback from your team: don't get burned by another bad implementation. We make this complex project smooth for our clients.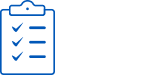 Daily task alignment
A tight connection with the work your staff needs to do every day is built into your configuration from the beginning. Less manual tasks equals more efficiency and a happier team.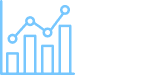 Easy, insightful reporting
Modern reporting applications that are low-code or no code empower virtually anyone on your team to create the reports you need for swift, confident, data-backed decision making.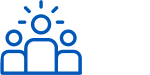 Our highly responsive team
The customer-first approach that has driven Cobalt's success for decades means we're right here, with robust, helpful attention if there's a question, challenge, or new project for your team.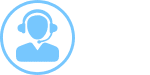 Unlimited end-user support
"How do I … ?" Every association with an active service agreement using our AMS software also gets unlimited access to our dedicated, outstanding support team.
---
We see Cobalt as one of our strongest partners. This was especially important during the pandemic. We had to quickly reconfigure various elements of our system and even think through some core operational changes. Cobalt's solution is user-friendly and extremely adaptable, which made it simple to adapt to the new needs of our members. And our support team at Cobalt served as strategic partners through it all – a true extension of our staff.
Charles Redding, CIO – The Institute of Internal Auditors
---
What is Microsoft Dynamics 365?
Microsoft Dynamics 365 is one of the industry-leading customer relationship management (CRM) platforms. Businesses in virtually every major industry use D365 to handle some of their core business processes, sales, and marketing.
It's an enterprise-level software system packed with some bleeding-edge artificial intelligence (AI) components. But one of the biggest benefits of Microsoft Dynamics 365 is how affordable it is. Microsoft has priced it very competitively to make it phenomenal value for growing, mid-sized, or larger associations.
Everything about Cobalt's Engagement Dynamics association software is built on top of the powerful engine of Microsoft Dynamics 365. You get the best of both worlds with Cobalt's AMS. The same core CRM technology that some of the largest enterprise organizations in the world use to power their business and keep their teams aligned … along with the refined applications and tools built just for what associations need.
---
Core Modules in Cobalt's Association Software
Membership
Create new efficiencies for your staff's core daily tasks.
Streamline the application and renewal processes for any number and combination of member types and subtypes. Manage committees, chapters, and all your membership data in one place inside your association software. LEARN MORE …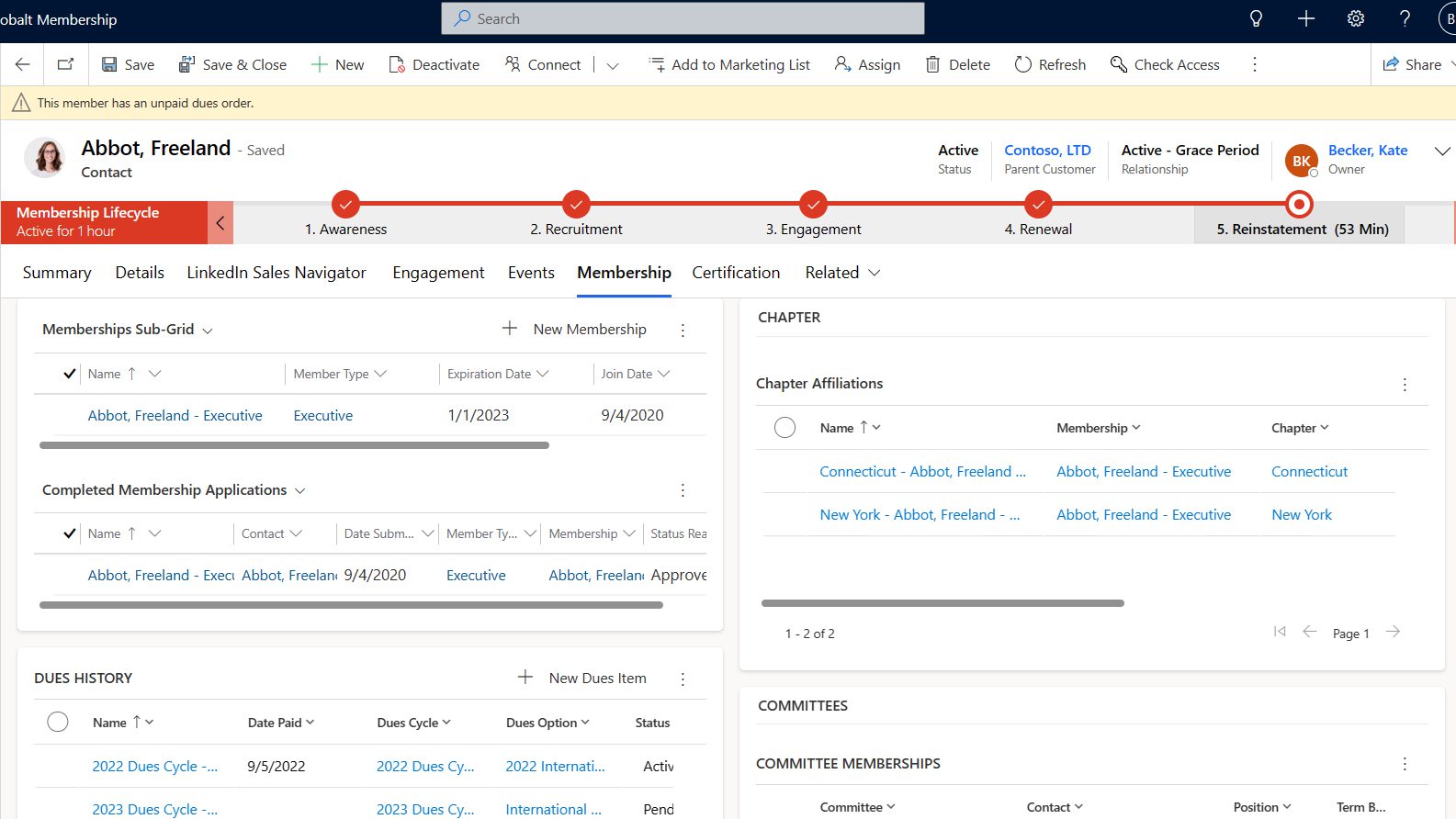 Events
Easily coordinate all of your association's gatherings.
Manage reception events, educational classes and webinars, massive trade shows, and meetings of all sizes with customizable registration forms, variable pricing, waitlist management, and much more. LEARN MORE …
Engagement
See a complete picture of your members, instantly.
Monitor critical metrics like total customer spend or engagement scores in an easy-to-consume format. Our association software combines engagement scores with other data to get a 360-degree view of customer engagement. LEARN MORE …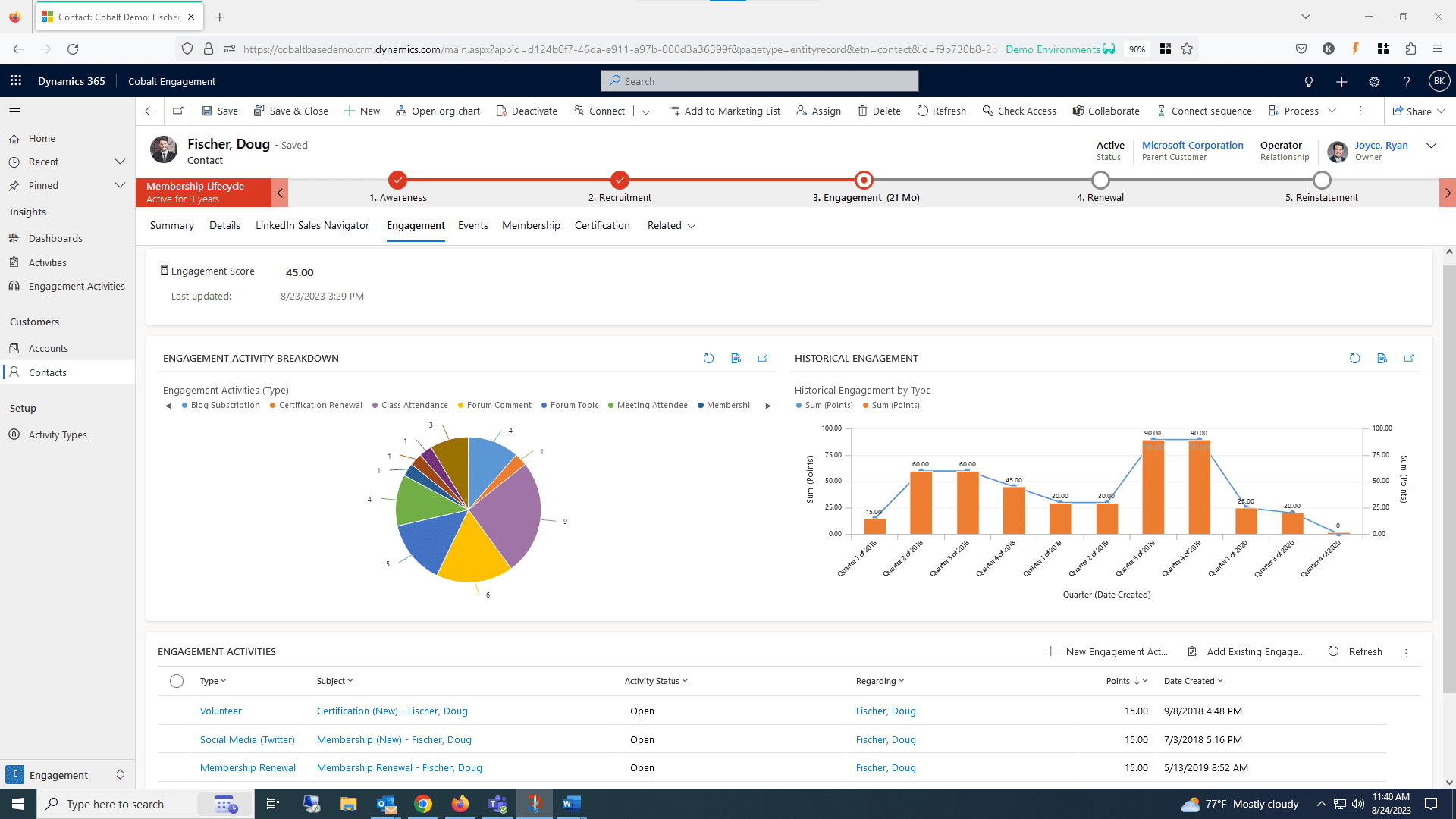 eCommerce & Accounting
Take the headaches out of payments and record keeping.
Trust secure technology to enable credit card processing on the Dynamics 365 platform, including the ability to manage tax, shipping, and the necessary functions to push data to your financial management software.
LEARN MORE …
Subscriptions
Centralize subscriptions across all channels for your staff.
Manage print, email, and web-based subscriptions for newsletters, blogs, and magazines in one powerful module built to handle fees, marketing campaigns with your subscriber list, and other subscription functions. LEARN MORE …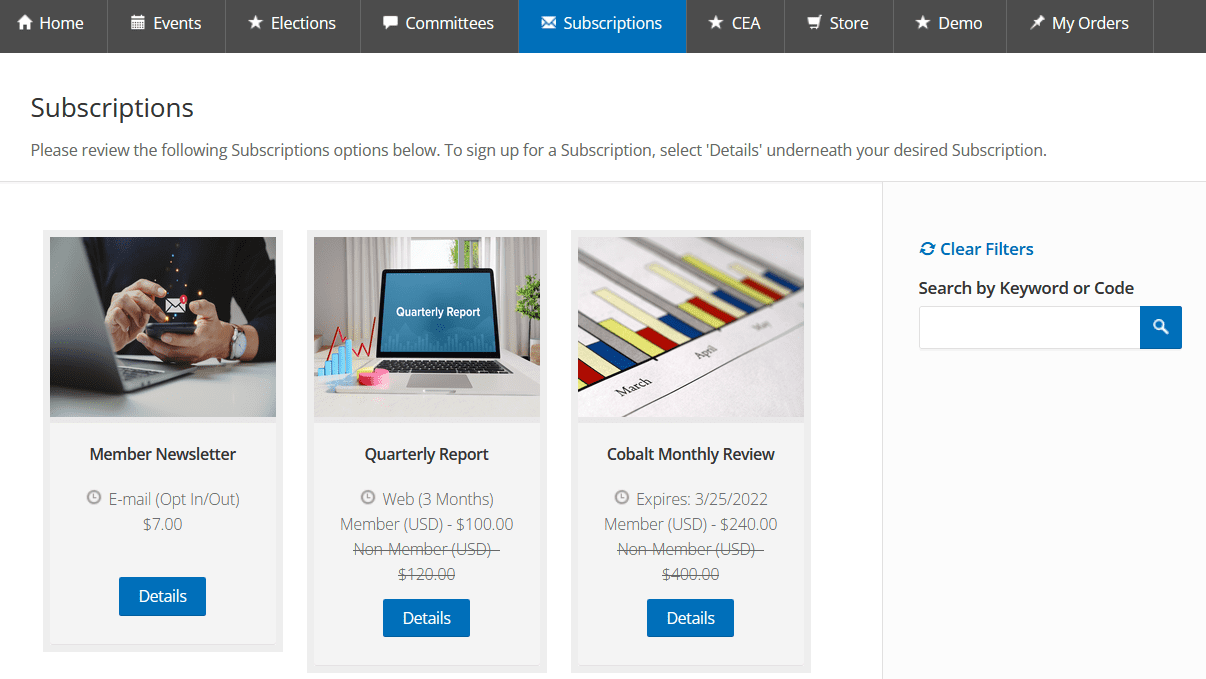 Portals & Web Elements
Empower your staff and members to do more on your website.
Create and quickly deploy interactive forms and other elements anywhere on your website. Manage customer or member access to content based on customized roles and permissions. Allow your customers to create and manage online profiles. LEARN MORE …
---
Compelling Association Software ROI
The National Association of REALTORS® is the largest trade association in the country. When they needed to automate their dues generation process and update their member portal, Microsoft Dynamics 365, Engagement Dynamics, and Cobalt were the keys to their improved efficiency and member experience.
---
Common Association Software Questions
Cobalt's association software solves the most common frustrations staff face with outdated or underpowered solutions:

With Engagement Dynamics, the AMS software we've spent over 100,000 development hours refining since 2004, we serve over 180 associations who report a 99% satisfaction rate.
The self-service features of Engagement Dynamics would probably make the biggest impact on the member experience for your association. They will be able to create their own profile and make updates to it without involving your staff.

Payments, applications, reminders about dues — all of the critical bases are covered in ways that empower your members, give them a modern AMS experience, and free up your association staff.
Associations love how easy it is to integrate other core applications with Engagement Dynamics. The flexibility you'll find with it clears up so many typical roadblocks. One of the most valuable integrations is also one of the most overlooked: a truly native and seamless integration with Microsoft Office, Dynamics 365 Sales, Dynamics 365 Marketing, The Power Platform, and the rest of the Microsoft ecosystem.

There are so many efficiencies and benefits that come with the built-in integration our association software has with Outlook, Excel, SharePoint, and Teams.

In addition, you'll have access to Power Automate. It comes with hundreds of connectors to other tools like DropBox, applications in the Google Workspace, and SurveyMonkey.

The specialized needs and business processes of associations mean you'll need key integrations for your event planning, accounting, LMS platforms, and more. Engagement Dynamics and Cobalt's experts have you covered for common connections like these.
Our association partners almost always come to us with problems and frustrations around reporting. Even if they are getting good data about their members, it's too hard (or impossible) to get meaningful reports for the leadership team and stakeholders. Engagement Dynamics has some of the most powerful reporting functionality you'll find — and we have the expertise to help you get the reports you need quickly and regularly.
Most mid-sized or large associations spend $150k – $350K for an implementation with relatively straightforward requirements. Average ongoing monthly expenses of $75 – $200 per user depend on the type of access that each user requires, and which modules they will need.

Many factors affect both the cost of an initial implementation and the ongoing monthly expenses for associations. One of the biggest is how much data you elect to bring over from your old association software. You can read a more in-depth and transparent take on AMS implementation quotes and factors that affect your bottom line in this resource:

How Much Does an Association Management System Implementation Cost?

From the very beginning of our relationship with a new association partner, we're working hard to understand what the true, essential needs of your association staff and members are. We want you to love Engagement Dynamics and only have the tools you most need to serve your members. We help associations prioritize tools for an initial implementation, flag more advanced features for future additions, optimize their user licenses, and more to keep the cost of your AMS directly in line with what you truly need to serve your members.
Start to finish, it generally takes 6 to 9 months to complete your AMS implementation. If you've already been through the process of adopting a new AMS, we know there's a very good chance you've been burned in the implementation phase. Vendors don't deliver on what they promise, budgets balloon, deadlines get missed, and your staff and members wind up disappointed.

One of the things Cobalt is committed to is a truly transparent process that builds in layers of opportunity for everyone to make sure you're getting exactly what you need. We use reverse demos as you're still making your AMS vendor decision to prove we've really understood your processes. Project charters outline a clear scope for the projects we win with new association partners. And the implementation process has feedback built-in along the way to ensure things are on track and we're on the same page.
Yes, your data will be safely and accurately migrated to Engagement Dynamics. We fully understand how important your data is to your association. Our team has many years of experience with data migration ranging from relatively simple to very complex projects. You can read a much more detailed overview of our data migration process and key considerations in this blog post.

We're also here to help you make the wisest decisions about how much of your historical data to migrate to your new AMS. This decision often ends up being one of the biggest factors in how much your AMS implementation will cost! Our team loves to dig in with association staff to make ideal choices about the data migration portion of this project.
After hundreds of seamless AMS implementations with minimal downtime, we've learned so much about what makes a successful move to a new system.

Our main goal up front is to identify project objectives and success criteria, based on the daily tasks and pain points for your staff and members. This ensures that your team and our team is focused on the most important things for this association software implementation. We involve customers throughout the process to ensure we collect the right feedback and create buy in early on.

Let's connect for a quick introduction call! That's a great place to give you a clear overview of the implementation process and exactly what you can expect from our team.
Absolutely! And that's actually our preferred approach. We want you to get some significant ROI as soon as possible. Let's help your staff complete their priority daily tasks more efficiently and with far fewer headaches. Then we can add more advanced features in a follow-up project.
We expect this, since needs change and there's always simply more to learn. Cobalt's support team is truly outstanding. Our association partners consistently give them the highest reviews and feedback.

47 minute median first response
2.2 hours median resolution time
95.4% customer satisfaction rating

Cobalt's end-user support is unique in that we offer unlimited assistance for your trained staff users on any "how do I" type question for as long as you have a SaaS or support agreement in place. All trained staff users may contact Cobalt's support department directly with these requests.

For example, if a staff member would like to know how to create a report that queries for any subset of leads, a Cobalt support agent will walk through that process with the user. A typical walk-through encompasses:

a screen share so that we can diagnose the issue
a verbal tutorial of how to address the question
supplemental documentation provided in follow-up

We view these answers as on-going training for current staff and any new employees, and the documentation can be rolled into your client-specific knowledge base.  
In dealing with any bugs or technical issues, Cobalt has a structured methodology to address issues as quickly and painlessly as possible. To manage the technical support process, each client designates a Single Point of Contact (SPOC) through which all technical issues are addressed.

On a weekly basis, members of our development department are assigned to our support department. This ensures that escalated tickets requiring technical expertise are remedied as efficiently as possible, which is why our support metrics (referenced above) are above industry averages.  

Cobalt offers clients a convenient support portal (powered by Zendesk) to open and track the status of support tickets, search knowledge base articles, review recorded trainings, and read articles with tips on how to make the most of the system. This system is monitored by our support staff at all times listed in our SLAs.  
We serve more than 180 associations in the Washington D.C. area (where we're based) and around the country. Associations truly have been a cornerstone of our business.

Here are just a few of the associations we're proud to serve:
Of course! We've written a comprehensive, 51-page AMS Software Buying Guide and completely understand that associations often spend a long time considering options and shopping for new association software

We'd love to give you an overview demo of Engagement Dynamics today, wherever you're at in the process of researching or selecting a new AMS. Just let us know you'd like to schedule a quick AMS tour soon, and we'll be in touch.