In an ERP vs CRM comparison, what are the differences? If you have an ERP with some CRM functionality, do you still need a CRM? In this post I'll tackle these questions and break down some clear ERP vs CRM distinctions that will help your team. But before I answer those questions, I have one for you.
Too Many Software Options
How many times in the last five to ten years have you heard something along these lines?
Improved intelligence gathering and actionable insights are the keys to driving future business growth.
I absolutely, unquestionably agree! We see this at work every day in our sales team at Cobalt. But how often do you leave one of those sales software calls with a clear idea of precisely what tech your team needs to achieve your growth goals?
You already know what you want to achieve.
You definitely don't need anyone to reiterate it (again).
But there's a seemingly endless array of CRM, ERP, and other software options floating around that you could use to manage your business.
And there's even more chatter at every corner of the web about what you should do. With so many paths you can take, it's easy to get stuck in analysis paralysis.
The great news here is you're already in the right frame of mind; that's step one, but it's a significant one. Let me dig into the ERP vs CRM differences so you can confidently choose a path forward.
ERP vs CRM vs Specialized Software Solutions
Most businesses use Customer Relationship Management (CRM) systems, Enterprise Resource Planning (ERP) software, or some combination of both systems as their main means for carrying out business procedures.
There is an ever-expanding variety of smaller specialized software solutions that meet industry-specific, mission-critical needs. But ERP and CRM systems are the big ones.
Core ERP and CRM Functionality
What exactly do CRM and ERP software solutions do for you?
The typical ERP solution optimizes internal business processes. This includes:
production and distribution
human resources and staffing
ecommerce and bookkeeping
budgeting
Over time, your ERP system can help increase productivity between departments, cut down operating expenses, and refine your customer experiences.
CRM solutions are designed to be a central hub for staff members to interact with both clients and potential customers. They are like the software equivalent of your organization's front office.
Generally speaking, the goals and expectations you should have for your CRM overlap neatly with the main goals and expectations for your sales team. Your CRM should be making it easier to win deals, engage your current customers, and improve customer retention.
Most of the tools you'll find in a modern, robust CRM system are built to help streamline or automate these core sales processes. Your CRM should give your staff an accessible 360-degree view of any contact and their related interaction data:
leads
opportunities
orders
marketing communications
preferences
interests
phone calls
appointments
all your other contact record fields
Summarizing the Core ERP vs CRM Differences
ERP solutions primarily reduce the cost of operating your business and make your day-to-day business processes easier.
CRM solutions are primarily built to efficiently increase revenue, improve customer service, and boost customer retention.
In tandem? Using an ERP and CRM system together gives you a powerhouse tech stack for boosting profits, reducing staff burnout and turnover, and being ready to make lighting fast adjustments in your market with confidence.
Today's Leading CRM Options
Most tech experts agree that all businesses — in many cases, even startups —benefit from CRM to power sales and deliver personalized experiences with their customer base. If you're looking to make your first jump into business information technology and want just one system, a CRM is the best one-stop shop.
Salesforce and Microsoft Dynamics 365 are the most refined options and lead the market, and a wide variety of smaller platforms and partners to select from that could meet your needs.
There are huge advantages in the short-term and long run for going with Salesforce or Microsoft D365. Flexibility, data security, and huge R&D budgets mean you'll be on the leading edge of new features and benefits. Smaller systems are much slower to change, and making customizations for your team are slow and very costly.
The core feature sets of Microsoft Dynamics 365 and Salesforce are very comparable: maybe 80% of what you'll get between those two systems closely overlaps. That makes pricing, support, and customer service some of the critical distinctions for organizations shopping for the perfect CRM system.
We believe Microsoft has the clear advantages on all those fronts. They've worked hard to develop truly enterprise-level CRM software with a price point most small and mid-sized businesses can afford.
Why You Probably Need a CRM
The platinum standard for business tech is using your ERP as the main technology hub. You then integrate all kinds of specialized software to meet specific needs and feed data into your ERP. That's a great way to complement the built-in functionality of your ERP system.
There is some overlap between CRM and ERP systems, but think about your CRM as providing robust sales and customer support data that increases the value of other data you already have in your ERP.
Organizations that rely solely on an ERP system can't get the most valuable insights out of their customer data. If your ERP system contains some of the features you would find in a typical CRM you might wonder why you need to integrate a more robust CRM.
Let's look at some concrete advantages to adding a CRM to ERP.
Everything we build at Cobalt is powered by Microsoft Dynamics 365. One of the exciting benefits for our clients is that this makes it easy to integrate Microsoft Teams for calling features, Power BI for incredible reports, as well as Outlook, Excel, LinkedIn, and more to extend the platform even further. Integrating Microsoft-to-Microsoft data from all these applications is as painless as it gets.
CRM solutions often have built-in Customer Relationship Management tools to make the customer experience seamless, personalized, and automated. Those tools in Dynamics 365 optimize your ERP data for targeted marketing and sales outreach.
A CRM like Dynamics 365 pulls in more data about your customers that makes your contacts far more granular and easier to segment. This unlocks so many more sales and marketing possibilities because the CRM system is explicitly built for salesforce automation.
When you're finished with this blog, check out…
5 Reasons to Add a CRM to Your Tech Stack
We use the CRM we sell. Dynamics 365 and all the advanced tools in the Microsoft Power Platform are the reason our sales team increased revenue by 106% in the last two years.
There are many reasons your organization could see a huge impact from adding a mature, evolving CRM system like Dynamics 365, but here are my top five!
A CRM gives sales staff access — in one central location — to the information and features they need to create accurate quotes, communicate effectively with clients, and handle orders. With the right system, most sales team members will never need to leave their CRM to perform any job function.
CRM systems use sales forecasting and real-time data to help you manage supply chain variables with more precision. The increased accuracy is unreal!
Your CRM can send appropriate customer to your centralized, "source of truth" ERP database. Relevant staff members can easily access customer intelligence along with all the pertinent business data your ERP is already housing. You'll find it's even easier to collaborate across the organization in your ERP. Even better: more data in your ERP equals better insights for short-term and long-term business planning.
CRM features and functionality produce an automated, personalized customer lifecycle. You can create business process flows to assist staff in following through on common job functions, workflows to perform routine or manual tasks, or sending personalized communications automatically.
CRM systems enable teams to stop dreaming about data insights they wish they had. You'll be able gather what you need and use it to steer important decision making in your business processes!
Some Help Evaluating ERP vs CRM Options
If you're considering a new ERP or CRM, you're in good company. Tech experts almost universally agree that meaningful data and automations are crucial to unlocking efficiencies for your team.
This really is how to open the door for your staff to devote a greater percentage of their time and efforts to value-adding experiences for customers.
The right tech helps refine your business processes. And that will lead to consistently building customer loyalty, gaining business promoters, and rocketing revenue numbers over time.
But time-consuming manual processes that are vulnerable to human error have to be the first thing to go. Implementing the right CRM is the best next step for most teams.
I'd love to connect you with a CRM expert at Cobalt to talk about your needs and the specific value Dynamics 365 has for you. Let us know you'd like to schedule a product showcase and we'll set that up for you.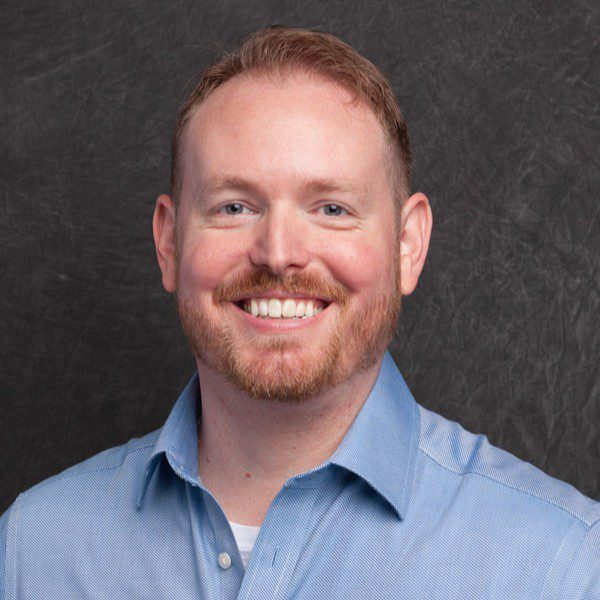 Connect With a CRM Expert for SMBs
When you're ready to start the conversation about your organization's needs and what Microsoft Dynamics 365 can do for your team, let's save some time for a product showcase.