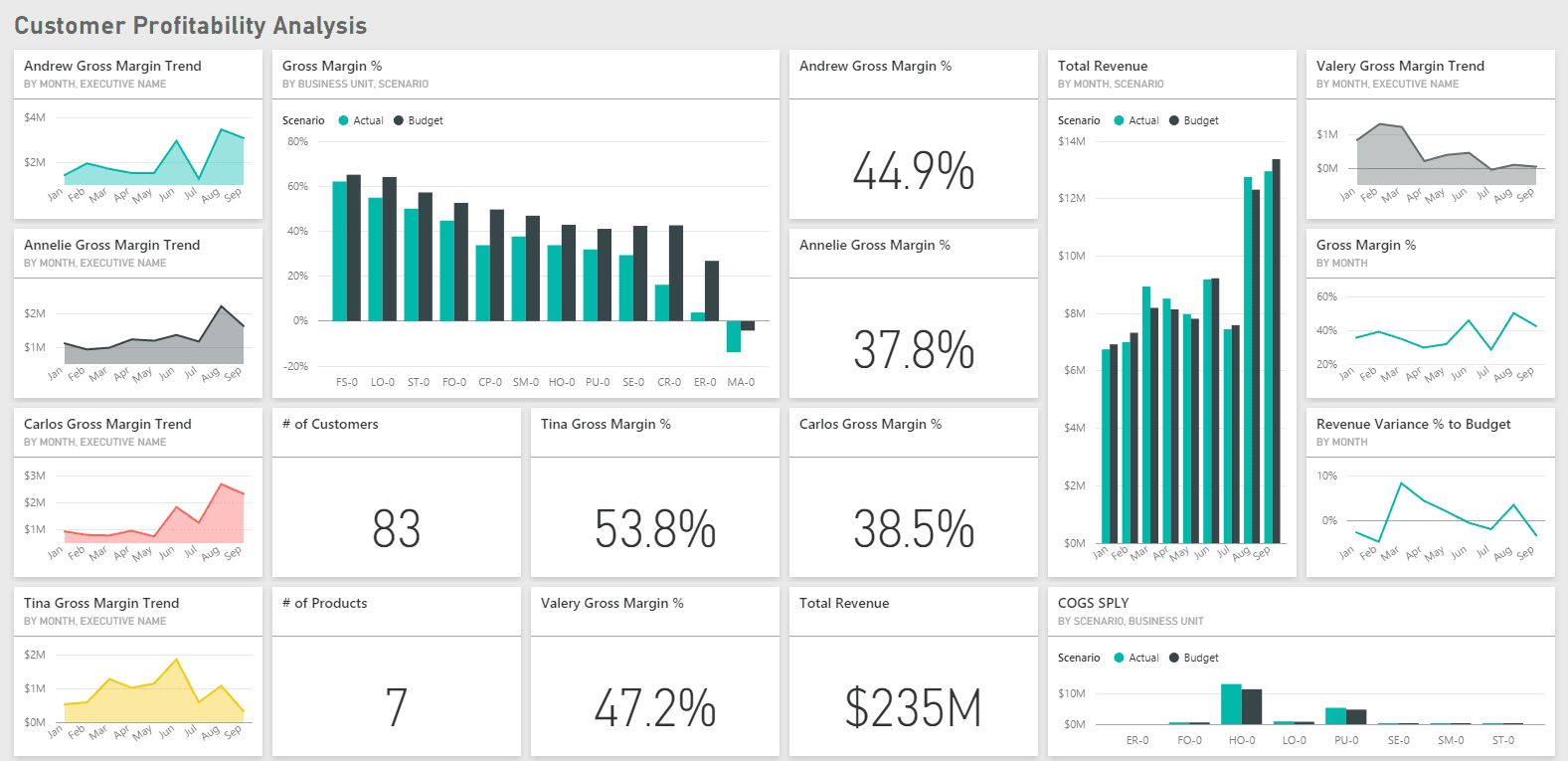 If you've been reading the business press in recent years you know that "big data" is the buzz phrase du jour. With companies making significant investments in predictive analytics and machine learning software, there's been growing demand for the data scientists who know how to leverage and interpret that software — so much demand that some are pulling in six-figure incomes directly out of college.
But your company or organization doesn't have to hire an expensive data scientist and budget for enterprise-priced software to gain access to cutting-edge business analytics. In fact, such business intelligence can be found for as little as $9.99 a month. Yes, I'm talking about Microsoft's Power BI product. Launched to the public last year, Power BI is one of the most exciting technological innovations Microsoft has debuted in years, especially for those already using Dynamics CRM or the Power Platform.
Here are four reasons why you should give it a try:
Anyone in your organization can use it
Traditionally, business analytics have fallen under the purview of the IT department, requiring someone with technical expertise to produce and even analyse the data. But within moments of switching on Power BI and connecting it to a data source, it begins producing dashboards and identifying trends. It's a data sandbox for any level of user, which means that anyone from your sales, customer service, or marketing departments can easily apply it to their own specialities.
One of the tools that makes Power BI so compelling is its natural language querying. You can ask it a very specific question like, "which associations submitted the most support tickets last year between April 1 and April 2 in Mountain Time Zone?" and as you're typing it out it'll help you with the syntax of the names and fields you're looking for — very similar to what you've likely experienced with Google's search autofill.
It integrates seamlessly with Dynamics CRM Online
As my colleague Chris argued recently, one of the best reasons to migrate from Dynamics CRM on-premise to online is that the latter integrates with Power BI. Sure, there is a way to connect Power BI to on-premise, but you have to jump through several hoops to do so and its functionality is severely limited.
[LIKE THIS ARTICLE SO FAR? THEN YOU'LL WANT TO FOLLOW US ON TWITTER TO GET THE LATEST CRM AND SALES INSIGHTS]
With CRM Online it keeps an open and dynamic connection to your data. There's no refreshing necessary. There's no exporting it and re-importing it. It takes merely a few moments to log into Office.com and click on the Power BI icon to connect the two. One of my favorite features is the ability to take these robust Power BI dashboards you've built and you can actually display them in your CRM dashboards. You're essentially expanding the capabilities of CRM while making its data more accessible to you.
External data sources
You don't have to rely solely on your internal data when using Power BI. A growing number of companies and apps have been building integrations with its API. As an example, my company uses Zendesk to track customer support tickets, and I wanted to be able to check how many tickets we have open on my Apple Watch. So I logged into Power BI from Office.com and chose the "add data source" option. I chose Zendesk and then it asked me for my username and password. Once I entered those, it automatically downloaded the data going back to 2012. After building a few customer dashboards, I then fired up the Power BI app on my iPhone and told it to share with my Apple Watch, and now I have the support ticket number displayed right next to the date. The entire process took only three or four minutes.
Content Packs
Imagine if I spent a lot of time building dashboards and reports of my company's business analytics. I wouldn't want to take screenshots or printouts and forward them to staff. Instead, I can create a Content Pack and publish it to the rest of the company. If I make any changes to it, it will automatically update it for anyone that added it to their library.
Here's how Microsoft explains it:
Package up and share your own dashboards, reports, Excel workbooks, and datasets with your coworkers. Do you regularly distribute reports by email to your team? Try this instead: Create dashboards and reports in Power BI and publish them as a content pack to your team. Content packs are easy to find — they are all in the content pack library. Because they're part of Power BI, they leverage all the features of Power BI, including interactive data exploration, new visuals, Q&A, integration with other data sources, data refresh, and more.
***
Of course, Power BI's offerings can be enhanced by someone with business analytics knowledge, but having only one person produce reports can create a kind of tunnel vision that might lead to missed insights. Its ability to democratize data so that any employee, from the entry-level to the C-level executive, can use it makes Power BI one of the most powerful tools Microsoft has released in years. Don't miss out on the insights it can provide your business.
Are you ready to take your business to the next level with cutting-edge CRM technology? Go here to learn more.