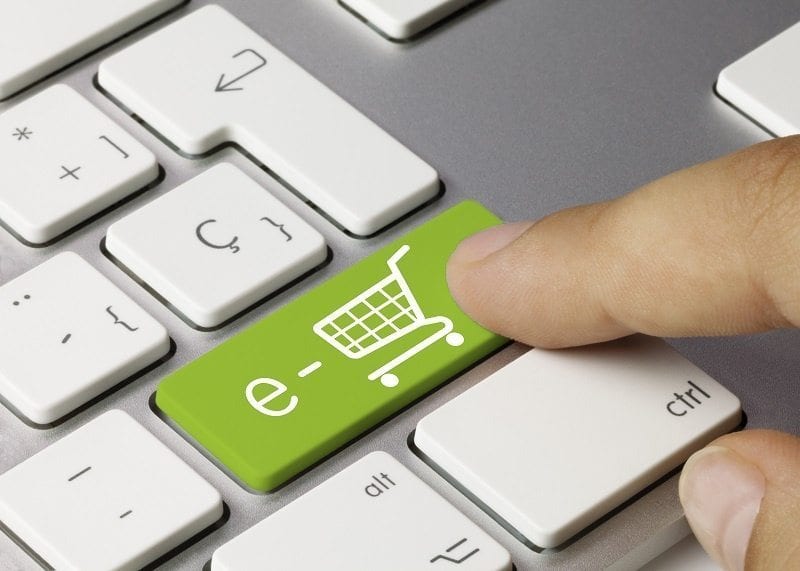 It's no secret that Microsoft has tied much of its future to the cloud. With its all-in approach to Dynamics Online, its unbundling of services through Office and Dynamics 365, and its major investments in Azure, it's gunning for every cloud company ranging from Amazon Web Services to Salesforce. Early signs indicate that this strategy is paying off; it reported a recent doubling of its Azure cloud revenue YoY.
Although the Redmond, WA company has made significant headway into the still-nascent cloud market, there's still one area where it comes up short: eCommerce. With all the integrations within its CRM and ERP services, it still doesn't have a major eCommerce option for its cloud customers, and this will make it especially difficult to target the small-to-midsize companies that need such an integration.
It used to be that the enterprise software behemoths could focus solely on servicing the Fortune 500 companies that could not only afford hefty license fees, but also had the programming resources necessary for integrating best-of-breed software solutions. A large company, for instance, could buy a separate CRM, accounting system, and eCommerce platform all from different providers and then integrate them under a single umbrella.
However, the Fortune 500 market has since become saturated, and enterprise software companies are now looking at small and midsize businesses if they want to keep growing their revenue. But unlike the larger corporations that can afford the hundreds of thousands or millions of dollars needed to integrate multiple software solutions, these smaller companies can't, so they're therefore turning to cloud technologies with out-of-the-box integrations. This makes them more likely to go with a company that offers all these services under one banner.
Other large cloud companies have already recognized this trend and acted on it. Last month, Oracle announced it was purchasing NetSuite, arguably one of the earliest cloud technologies, for $9.3 billion. Why? As Bloomberg reported in the wake of the sale, "Oracle has been trying for years to shift from selling software installed on corporate customers' gear the old way to delivering it over the internet. Yet in its most recent quarter, the company said the cloud division accounted for less than 10 percent of sales." One of NetSuite's biggest offerings is SuiteCommerce, its eCommerce platform used by thousands of online businesses.
The CRM giant and Dynamics competitor Salesforce likely also saw the writing on the wall when it decided to buy Demandware earlier this year. "Salesforce's $2.8 billion acquisition of Demandware plugs a big hole in its portfolio–eCommerce," wrote ZDNet, "and likely forces marketing rival Adobe into a similar purchase with a company such as Shopify and Magento."
[LIKE THIS ARTICLE SO FAR? THEN YOU'LL WANT TO FOLLOW US ON TWITTER TO GET THE LATEST CRM AND SALES INSIGHTS]
These acquisitions represent the new expectations for what a CRM should offer. Even though CRM has been around for 20 years now, it is now being delivered over the Internet and at a price point where it's affordable to everyone, including small businesses. And, in my opinion, the next evolution in CRM will lead to businesses looking for an application platform that can maintain not only that customer data but can also serve as their eCommerce platform as well. Under this integrated approach, the businesses can mine their customer and prospect data so they can constantly iterate their product and website presentation in real time.
So when is Microsoft going to wade into eCommerce, especially since it's gone to such great pains to expand its Dynamics CRM software into new markets? So far, it hasn't done much in this area. In some cases, developers have leveraged the Dynamics CRM API to add an eCommerce layer to the platform. Cobalt, the CRM consulting company I run, built our own eCommerce platform for Dynamics CRM after several of our customers requested payment processing and accounting solutions.
But while these add-ons have proved valuable for some Dynamics CRM  customers, it's not until Microsoft either acquires or builds a robust eCommerce platform that it can lay claim to being the best CRM solution on the market. With the eCommerce market growing upwards of 15 percent a year and most retailers moving into the cloud, it's not a matter of if Microsoft makes its eCommerce move, but when.
Are you ready to take your business to the next level with cutting-edge CRM technology? Go here to learn more.