Sales forecasting can play a pivotal role in helping your team quickly follow trends, anticipate revenue, and allocate resources accordingly. Your team needs an accurate and flexible sales forecast to manage pipelines and plan sales team executions. We've seen it help our sales team focus their time effectively. And with the right sales forecasting strategy, you'll gain a deeper understanding of those opportunities that impact your business the most.
Sales Forecast Tools (Salesforce vs Dynamics 365)
The sales forecasting functionality in Salesforce might be a familiar feature for experienced sales teams. This is another area where a Dynamics 365 vs Salesforce comparison reveals a huge benefit for Dynamics 365 users.
Of course, there are general considerations that factor into this difference, like how Microsoft Dynamics is built to work seamlessly with the rest of the Microsoft system, including Outlook and Teams.
The tools and workflows in D365 Sales are highly refined and are meant to simplify your business processes. But one of the biggest reasons to choose D365 Sales instead of Salesforce or another CRM for your sales forecasting is the cost. Dynamics 365 is significantly less expensive, and its licensing model allows you to have a greater level of control over what exactly you get.
Sales forecasting in D365 requires a Dynamics 365 Sales Premium or Dynamics 365 Sales Enterprise license. Those include other functionalities like Sales Assistant, Lead and Opportunity scoring, and a whole suite of analytics and real-time insights.
Considering all of Microsoft's AI for sales technology built into the CRM it's a great deal! Unlike Salesforce, which requires an add-on cost to access forecasting, this feature is built into the license with D365 and makes it easy for your team to take advantage of all of Microsoft's sweet features.
Your team can track the accuracy of your sales forecasts, modify factors for accurate predictions, and compare your sales data to expectations and industry bookmarks. These are enterprise-level tools in D365 Sales at a price point that is very accessible for most small and medium-sized sales teams.
Take a look at my AI for Sales blog post to read more about how D365's AI features can help your team immediately.
Customized Sales Forecasts in Dynamics 365
D365 Sales has powerful options to customize your sales forecasting. But you don't need to be an expert right away. You'll have the ability to create different types of sales forecasts out of the box.
Your sales team will see some immediate benefits.
Find and focus on deals most likely to close.
Proactively identify pipeline risks.
Give or receive constructive feedback on an individual basis.
Our sales team loves using this tool to identify the best places to spend extra time and investment for their priority opportunities.
Sales Forecasting Requirement Options
Forecasts can be set up in D365 based on goals for revenue or quantity. You can also build them for a specific product or territory you want to target.
For our team at Cobalt, it has become the perfect platform to share a centrally-managed workspace with real-time data on opportunities. Say goodbye to manually updating spreadsheets, endless back-and-forth email attachments, and frustrating user interfaces!
Don't want the whole team to track progress and monitor projections? No problem. System Administrators and sales managers can set access permissions to limit who can see sales forecasts or make edits to your sales forecasting models.
See the User Experience in D365 Sales
D365 sales offers a straightforward user experience in the set-up process. It won't take long to create sales forecasts that give your team the most impactful insights.
When you use sales forecast categories, it also helps keep your CRM data clean and as accurate as possible (which is a subject I love to remind everyone about as much as possible).
That's because it captures how confident you are that any given opportunity will be closed as "won". As conversations progress and more data is gathered, these opportunities are easily moved between categories.
If you're curious about the interface and how to set up some basic sales forecasting models in Dynamics 365 Sales, check out this brief walkthrough video we made.
Sales Forecasting Reports in Dynamics 365 Sales
Reporting is also a breeze with sales forecasts in D365. Built-in filtering for your team shows only the opportunities that meet the conditions you want to home in on.
Want to see only opportunities in a specific region, or managed by a specific team?
Interested in identifying all opportunities valued over a specific forecasted value?
That's all possible in D365 sales.
Managers especially love the ability to drill down into a user's projections. It's a great way to see exactly how each rep is doing and where they can use some support. It's also granular enough that you can dive deep and go opportunity-by-opportunity.
Sales Forecast Data Visualizations
Another major feature that sales teams like ours find invaluable are the visualizations that come with D365 sales forecasting.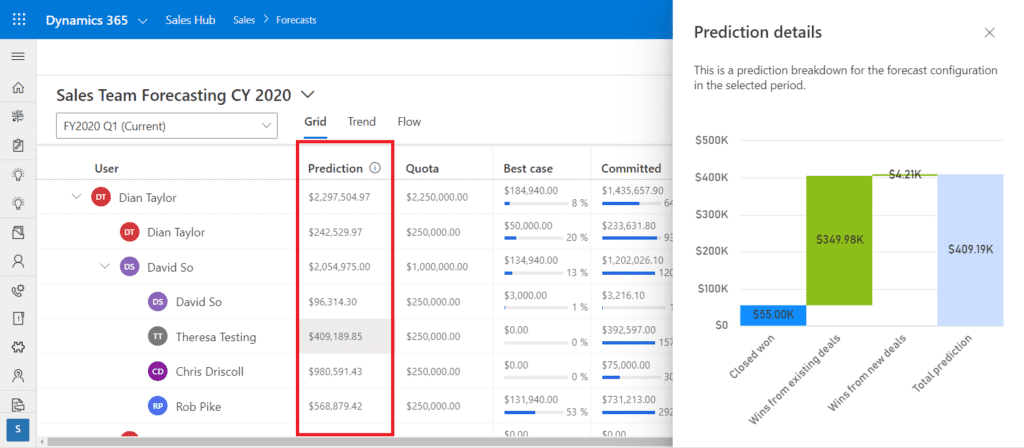 Let's Talk About Sales Forecasting Strategy
The rich tool set and robust flexibility in the sales forecasting component of Dynamics 365 Sales opens up so many possibilities for sales teams.
We've built out, tested, and refined our own strategies as an SMB for B2B sales, and we can show you exactly what we've learned. We can also give you a quick take on your current sales forecasting strategy and make clear recommendations to explore.
Just let our team know you'd like to have a brief (no charge) consult call with one of our CRM experts soon.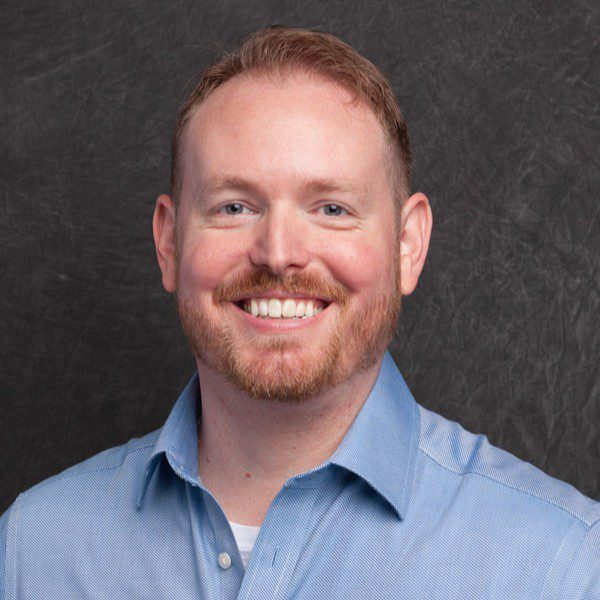 Connect With a CRM Expert for SMBs
When you're ready to start the conversation about your organization's needs and what Microsoft Dynamics 365 can do for your team, let's save some time for a product showcase.