Here at Cobalt, we host hundreds of customers on CRM 2011 and often need/want to open more than one customer instance at the same time. Because we use the same ADFS server to authenticate all CRM installations across several servers/instances, we would often receive the following error:
An error has occurred.
Try this action again. If the problem continues, check the Microsoft Dynamics CRM Community for solutions or contact your organization's Microsoft Dynamics CRM Administrator.
Finally, you can contact Microsoft Support.
After some digging, we found that there are 2 possible solutions to this problem.
The first solution comes from Shelley Cavanaugh, one of Cobalt's software product specialists. Simply navigate to File > New session in Internet Explorer and a new window will open treating it as a completely separate session.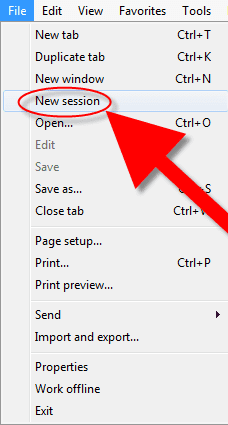 The second trick comes from Mahbub Alam, one of Cobalt's developers. He prefers to change IE to launch with the No Frame Merging argument which accomplishes the same thing. For this approach, you need to change the IE shortcut on your desktop of task bar to include this argument.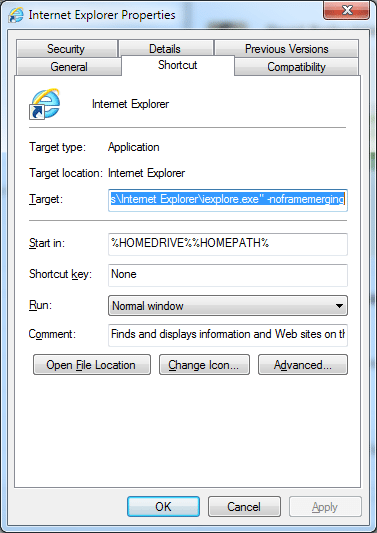 As you can see in the screenshot above, you simply add -noframemerging to the end of target and you're all set.
We will continue to share tricks and tips from our staff, so check back often.