As a member of the support team, one of the biggest complaints I heard about using Internet Explorer and CRM Online 2011 was that each record opened in a new tab. Users would go to Chrome or Firefox to avoid having to close multiple tabs at the top of their screen as they went through records.
In CRM 2013 Microsoft clearly heard the message and the CRM menu tiles are much cleaner as you work through individual records to make updates in Internet Explorer. Recently viewed records are available, but not cluttering the desktop.
However, as a support provider I am often comparing multiple records and the tabs were actually very useful in being able to keep multiple records open to flip back and forth for quick comparisons. So I was glad to find that Microsoft CRM 2013 & CRM 2015 still allows you to "bump out" a record to a tab if you want to do so.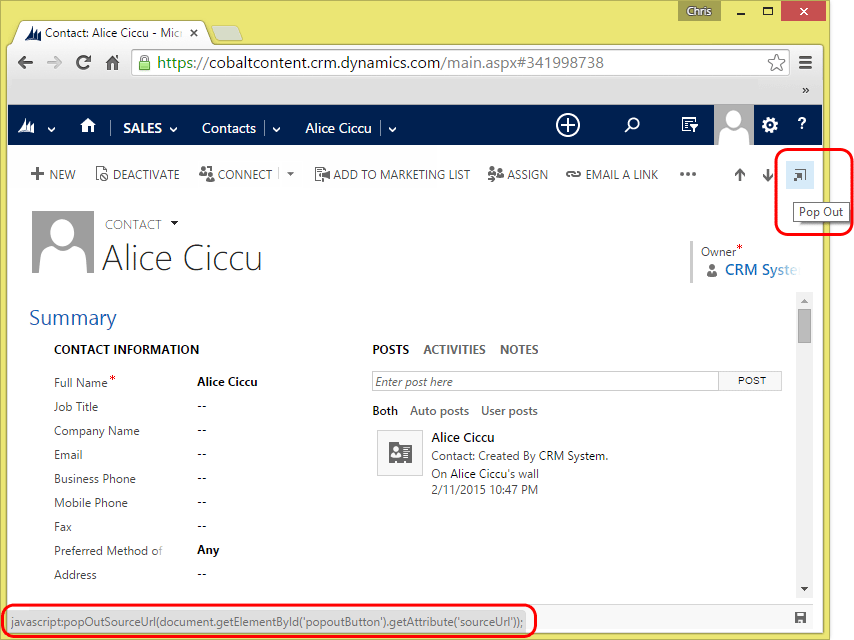 Users of past CRM versions will recognize the up and down arrows in the top right corner of the record used to move between records in an entity, but the new "arrow" allows you to open the record in a new tab.
This feature is available on both "out-of-the-box" CRM entities and custom solution fields.
Please check back for more "Quick Tips" from Cobalt's support team.