Skip the Hard Sell and Start Your New AMS Search
You don't want vendors trying to sell you things. Nobody really enjoys that, especially when your team and members need a new AMS or CRM. After almost 20 years of working in the association space, I understand that might be how you feel, especially if you don't have a solid, trusting relationship with your current or past AMS partner.
I've also seen how easy it is to put off looking for a new system for all kinds of reasons, and the daily headaches that can create for your staff and members. Today, I hope our memes are just a helpful reminder to make headway on that important task you may have been putting off—finding the right AMS for your team.
At Cobalt, we work hard to make sure there's a good fit between us and prospective partners. We've invested a lot of time and energy into thinking through an effective, efficient, transparent process for organizations to shop around for an AMS partner that will match well with their needs.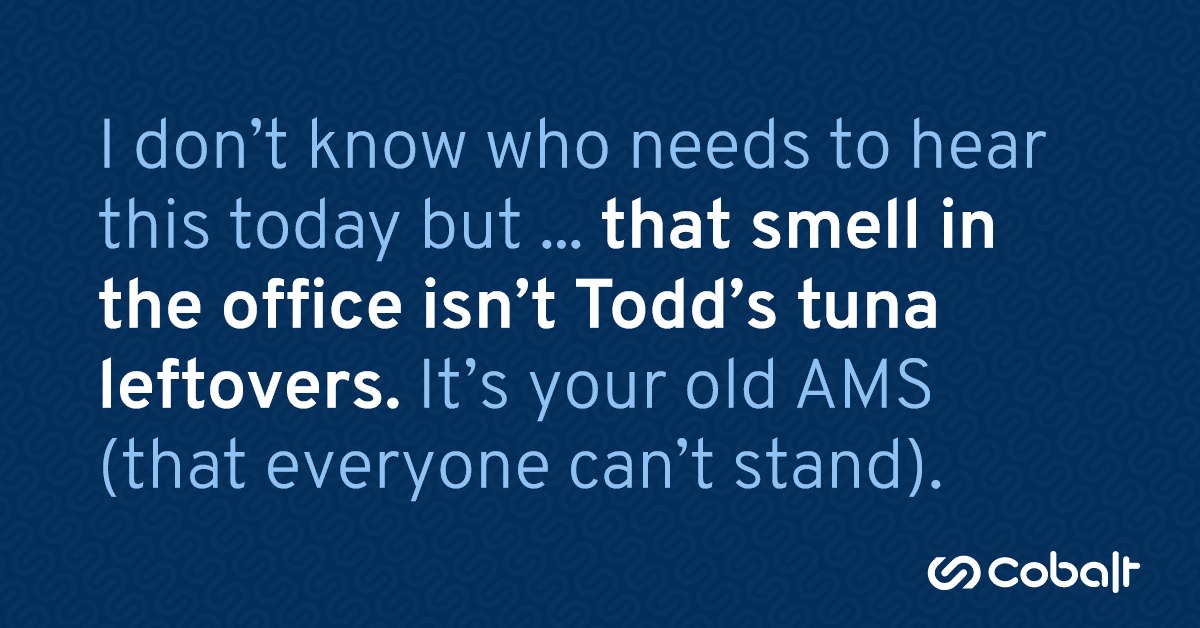 The links below can help you sort out if this a good time to make a switch, give you some good questions to ask and guide you step by step through a process that will help you make your next AMS choice with confidence.