We recently completed an integration between Cobalt's Engagement, Certification and Membership products and BadgeCert, an online provider of digital badges. While all of our products will benefit from this integration. The ability for our Certification Management customers to issue digital badges simply by installing the Cobalt Badging solution in Dynamics is a fantastic new addition to the growing number of integrations supported out of the box for our Products and Dynamics 365.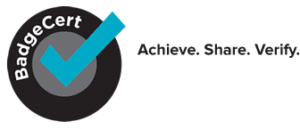 The Badging solution is simple but powerful. Once installed and configured in Dynamics 365, out-of-the-box workflows will be available to create and update badges issued to individuals in Dynamics and in the digital badging service.
Not sure how this all works? Let's take a common scenario for our customers. An individual (contact in Dynamics) applies for a certification through Cobalt's certification portal and provides the necessary documentation and information related to the qualifications for the certification. After the individual successfully fulfills all the necessary requirements for certification, including taking and passing any exams, a certification record is created for the individual.
At this point, using the Cobalt Badging solution, a badge can be created using the BadgeCert integration that the individual can see on their Certification Portal profile. The individual can share the badge on their social profiles and anywhere else on the web. Anyone who views the individual's profile can verify the authenticity of their badge through the BadgeCert site.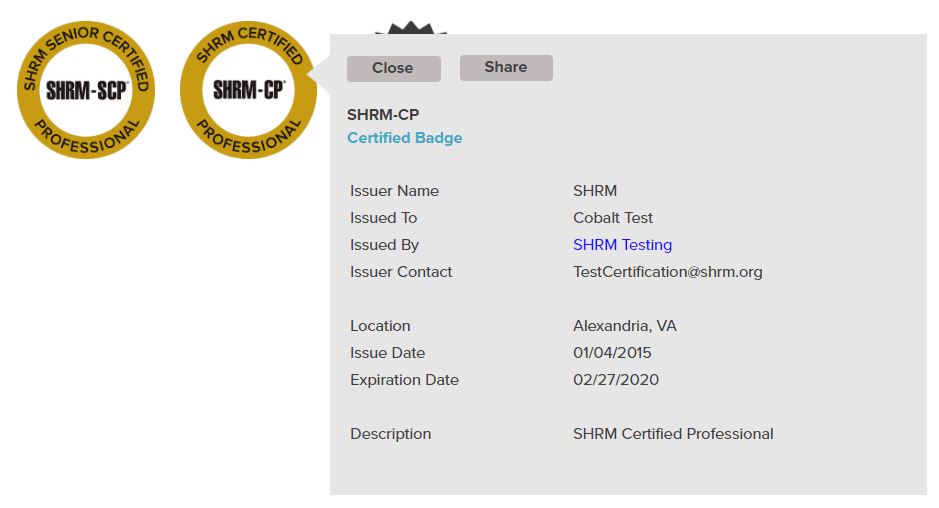 Additionally, when the time comes to renew a certification the existing badge can be updated with a new expiration date or, in the case that the individual doesn't successfully renew, their badge can be expired and will be reflected anywhere it is shared. This provides greater incentive for individuals to renew and greater reward for remaining certified.
We are currently working to extend the Cobalt Badging solution to include other providers, including Credly and OpenBadges, to round out the offering. If you are using a digital badging service that you'd like to see integrated with Dynamics 365 feel free to let us know. If you are using any of Cobalt's products and want to begin offering digital badges to your users via BadgeCert's badging service,  contact your account representative to ask for this feature to be enabled. Finally, if you are not a current Cobalt customer and are interested in Digital Badging for Dynamics 365 please send us a note and we will be in touch.