If you're looking for a way to sell your brand, be it T-Shirts with your logo, bumper stickers, key chains or your companies products and services and you want to track those sales back to your CRM system, Cobalt xRM has the solution. The Online Shopping Cart is a public facing site that uses Dynamics CRM as the back end to drive product pricing, online payments, fulfillment and inventory for your online store.
Built to allow customers to quickly find products to add to their cart, they will have the ability to filter products using intuitive search functionality as well as by categories and tags.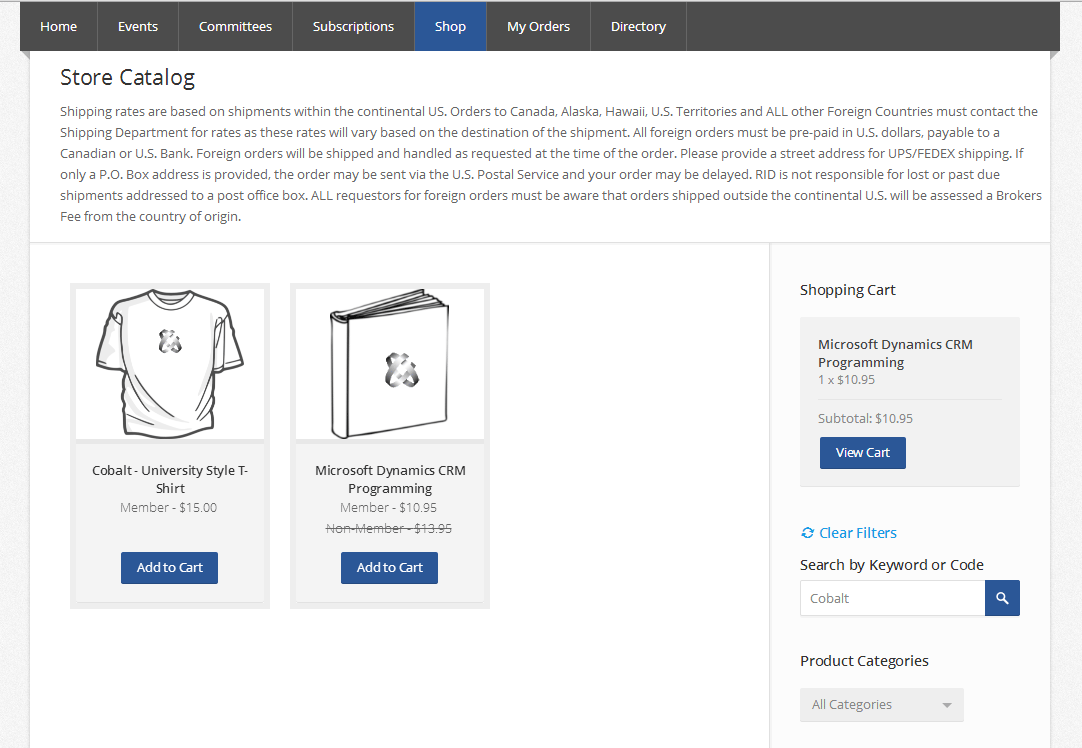 From here your customers can add or remove items from their cart. They can also see the price of the product for their specific price list in CRM, as well as any discount for which they may qualify. They can also drill down on any product to view details before adding it to their cart.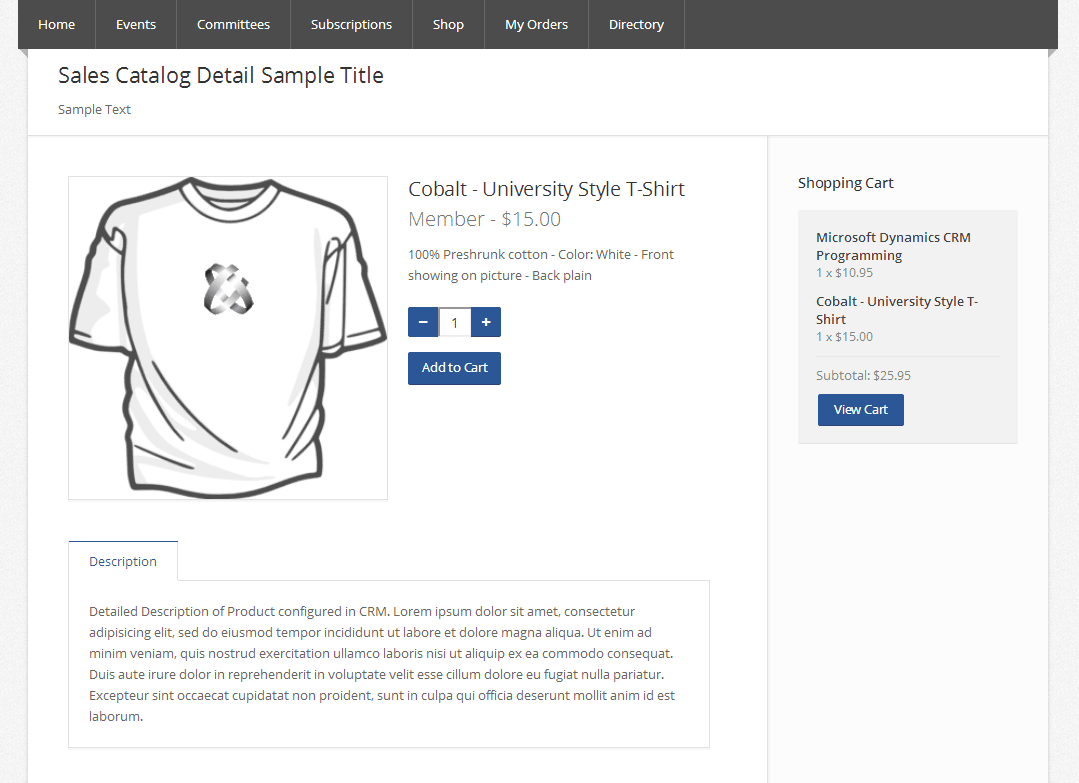 Once the customer has filled their cart, they can review the contents, by clicking View Cart, and have the option to apply coupons to their order before checking out.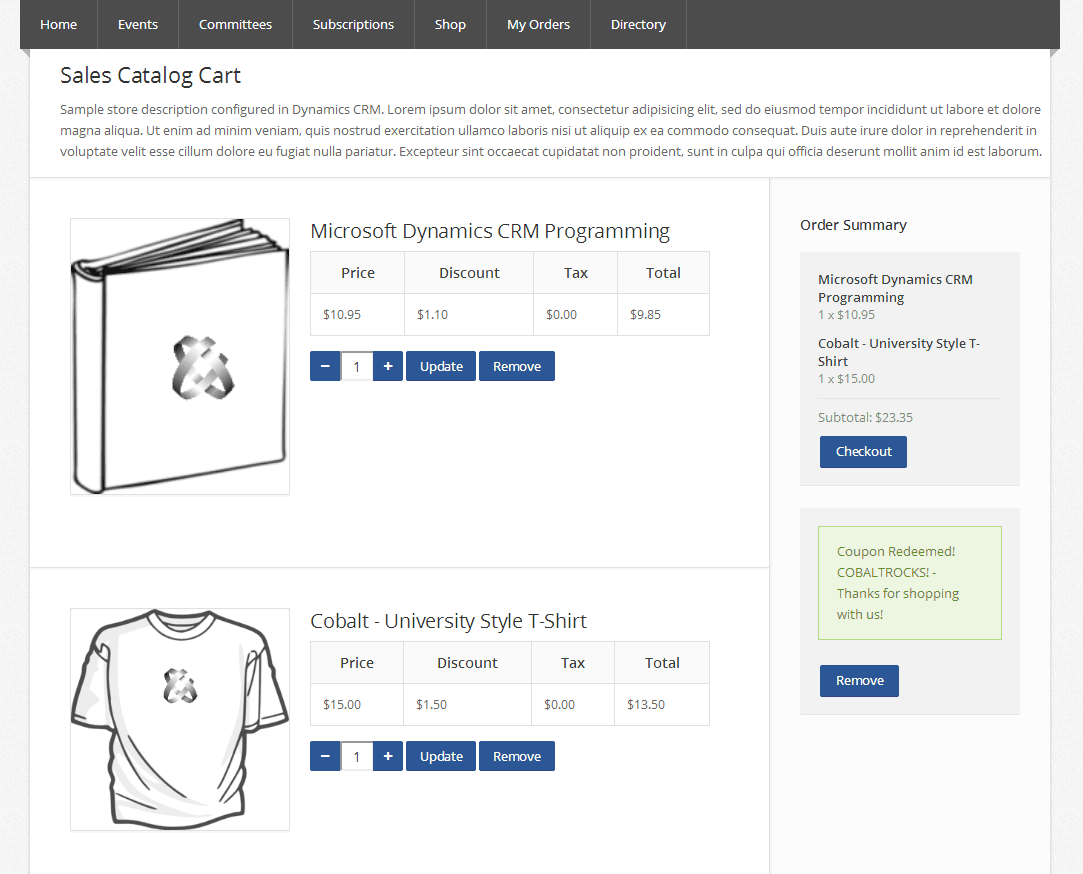 From the cart view customer will be directed through the standard xRM payment screens and presented with a receipt upon completion of the checkout process. All of the information about the customer's order is saved in Dynamics CRM along with all necessary billing and shipping information. As soon as the order has been fulfilled, product inventory is also automatically updated in CRM. The eCommerce module also supports shipping integration to assist in order fulfillment as well as calculating shipping costs as part of the checkout process. It can also be easily be configured to use any major payment provider for processing online Credit Card transactions.