Client Mission & Objectives
In 2011, the Pharmacy Technician Certification Board (PTCB) asked for a system to support their objective of increasing the value of the Certified Pharmacy Technician (CPhT) credential for their customers and stakeholders. This meant increasing state recognition and compelling technicians and employers to seek the certification. In order to accomplish this mission, the system would need to solve the following challenges:
PTCB's customer data was fragmented, and in some cases replicated, across separate databases.
A third party handled applications and did not retain data for customers who did not complete the application process; PTCB had no way of tracking their prospective customers.
In order to view and purchase PTCB's products and services, partners and customers accessed databases via separate entry points with separate usernames and passwords.
The sponsor onboarding process was manual and tedious for both the sponsors and staff.
PTCB was on a trajectory towards expansion and growth, but their decentralized systems were not scalable and they did not feel efficient in reporting on and measuring their value to customers.
Project Challenges
Together, Cobalt and PTCB's project team members faced a number of significant risk areas, including the following:
Timeline and scope could easily increase as we faced the unknown variables of consolidating their disjointed customer information.
PTCB sought to move outsourced services in-house, while also maintaining a trim and nimble staff, all while expanding their program. This placed a large burden on a single piece of the system; the self-service portal.
PTCB's staff had little-to-no experience in their previously outsourced business operations, areas that they would be responsible for after go-live.
The Implementation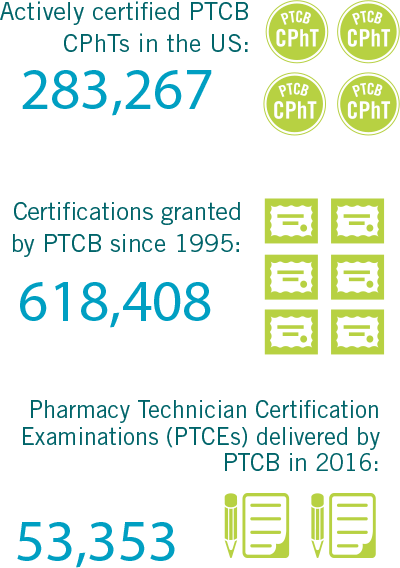 To tackle the challenge of their disjointed data, we started the initial implementation by consolidating data within the framework of the system and by integrating Certification Dynamics with their testing vendor, allowing PTCB to automatically send and receive data directly from one, secure place, without the need for action from PTCB's staff.
To help PTCB bring outsourced services in-house, while still allowing PTCB to maintain a trim staff and expand their program, we started the Cobalt Certification Dynamics and Microsoft Dynamics CRM (now Dynamics 365) platform and created a number of tailored, self-serve modules available via the portal to PTCB's customers. This included the ability to submit and pay for initial certification applications, managing and submitting system-validated recertification applications, certificate printing, and credential verification.
Once we implemented PTCB's one-stop-shop for customers, we did the same for their sponsors. National pharmacy chains and educational institutions can log onto the portal to manage and pay for certification applications for their staff and students. We created a voucher system as well as the ability to automatically identify applicants/certificants if they accessed the portal from one national chain's retail locations. The portal also allows sponsors to verify individuals' certifications (as one-offs or in bulk), and even manage who from their organization has access to various sponsor portal features.
With all of the data Cobalt's product is collecting on PTCB's current and future customers, PTCB can now use CRM's powerful reporting capabilities to measure their progress towards their mission, enabling them to make strategic business decisions and implement change to their processes, product, and their CRM.
Finally, we installed ClickDimensions for PTCB, allowing their marketing team to communicate the value of the CPhT and then track data on how their communications are received, effectively measuring the success of their marketing campaigns.
Outcome
PTCB's system has supported and scaled with their growth. In 2014, their portal received an average of 18,227 visits a day during the weeks leading up to their recertification deadlines, which occur three times a year (March 31, July 31 and November 30). This is where we have learned our biggest lesson; CPhTs can apply for recertification 100 days prior to their certification expiration date, but the majority of them wait until the final hour, which 1) taxed portal performance during the system's first peak periods and 2) continues to put a seasonal strain on PTCB staff's bandwidth. In response to this lesson, Cobalt re-architected PTCB's hosting infrastructure by moving from one server to three, increasing the power of the servers and spreading traffic across 10 to 12 website mirrors.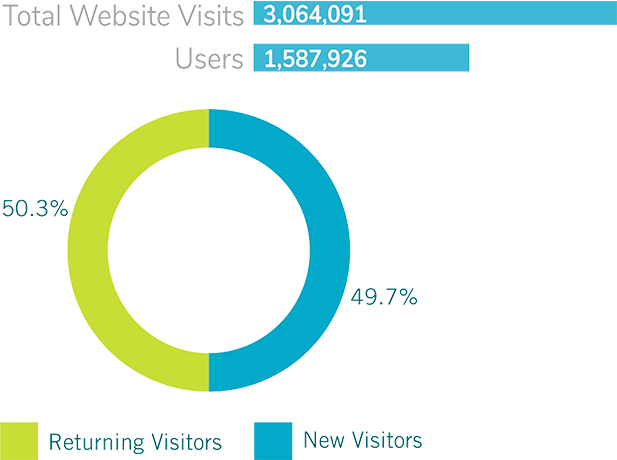 Update
PTCB's system is an open, year-round project and our staffs work hand-in-hand to continue to improve efficiency and expand their programs. When we aren't working on something cool with them, we're wondering what they'll do next. In 2016, PTCB introduced a new initiative to spread recertifications out over all 12 months to reduce the seasonal load on the system and the staff. In 2017, they launched a new certification program, the Certified Compounded Sterile Preparation Technician program, so that CPhTs can demonstrate knowledge and skill in this sub-specialty area. .