Everywhere you look, the topic of artificial intelligence is dominating internet conversations. What about AI for sales success? Did you know that Microsoft D365 Sales already has AI technology built-in and ready for you to use? In this blog I'll cover four AI features of Microsoft D365 Sales and how you can use them to help your sales team immediately.
ChatGPT and AI for sales potential
We've already seen that OpenAI's famous AI-technology driven chatbot, ChatGPT, has incredible potential for your CRM – even for things like writing code and creating workflows! Microsoft is embracing OpenAI with open arms, and we'll certainly be keeping our eyes on this new addition to the Microsoft family.
But you don't need to wait to take advantage of all the benefits that AI can offer your business! D365 Sale's built-in AI features will help your business:
adapt to market conditions and changing customer needs with greater agility
remove business silos by unifying data and processes
view relevant, data-driven, and in-depth insights into your customer needs
Conversation Intelligence: Artificial Intelligence in D365 Sales
We know that talking directly to your customers is an important part of the sales cycle, but keeping track of all that data from your customer interactions isn't an easy task. It's even harder to take that information and condense it in a meaningful way that's easy to summarize for your sales team.
If you've built a mountain of untouched conversational data over the years, it's tough to know where to even begin! Luckily, conversation intelligence software is there to help. Conversation intelligence gathers and analyzes data about your customer interactions and provides you with relevant insights. Managing and coaching your sales team has never been easier.
Conversation intelligence isn't new to D365 Sales. In fact, this AI for sales functionality has been around for a year — and Microsoft isn't done adding to it yet. Microsoft's Conversation intelligence software uses AI to analyze the conversations you have with your customers. It processes all this data to identify actionable insights for your team.
And it's doing a lot more than just automatically transcribing and analyzing the content of your team's sales outreach calls. Conversation intelligence is great at measuring the sentiment and behavioral style of your customer interactions.
Here are a few things you can configure conversation intelligence to do for your team.
track keywords
read transcripts of recorded calls
display priority action items
view the insights of your current sales period
This real-time analysis benefits the entire team. Your sellers can track conversations easily and your managers can use these insights to enhance team performance. That's been a recipe for profitable growth for our team.
Microsoft's recent advancements in AI and natural language processing are constantly improving this software. Future release plans involve providing real-time business insights no matter what Microsoft channel you're using to reach your clients.
Cobalt's sales crew grew overall revenue by 106% over the last two years with help from conversational intelligence and the other AI for sale tools in D365 Sales. We use it every day to make meaningful adjustments to our sales outreach efforts. Here's a video overview of how conversational intelligence in Dynamics 365 Sales can help your team.
Relationship Analytics: An AI for Sales Tool We Love
If conversational intelligence is your sales team's real-time wingman on calls, then relationship analytics (a.k.a. relationship dynamics) is who you turn to afterwards to get the big picture view for your open opportunities, leads, accounts, and contact records.
This AI for sales feature in Dynamics 365 Sales calculates KPIs based on a seller's interactions. It comes with a graphical display to help your team easily identify relationships that need to be nurtured. These graphs have drilldown functionality to let you easily see specific relationship insights like health scores and history.
Want a more general overview? Relationship analytics in D365 Sales offers a pipeline view through an intuitive bubble chart. This make it super easy to highlight priority information that's easily digestible every morning about the health, close date, and estimated revenue of your open opportunities.
Relationship analytics helps sales professionals and managers answer questions about where they should spend their time. It also helps surface important insights about your customer relationships that will help you make more informed decisions.
Microsoft D365's relationship dynamics is phenomenal at analyzing large volumes of communication between your team and your customers. Coupled with other AI-driven features like notes analysis, your sales team can see which opportunities should be prioritized at a glance.
Even better: relationship dynamics then suggests potential actions, like scheduling meetings and creating appointments. With insights on response rates and health trends at your fingertips, your team can easily make informed decisions and prioritize their next move.
I made a video just for this blog post to show you the interface and possibilities with relationship analytics. Take a few minutes to check it out (and subscribe to our channel on YouTube!).
Lead Scoring and Opportunity Forecasting in D365 Sales
Your time is valuable, and it's never been easier to capture leads in an interconnected society. Many organizations find that once their leads are in the CRM, deciding where to allocate their time and resources is a challenge. Where do you begin? Who should you prioritize?
Traditional lead scoring is time consuming. And if you've got loads of data in your system it can be nearly impossible for you to make a decision. But your data shouldn't be a burden to your sales team — it should be an asset!
Microsoft D365 Sale's predictive lead scoring is now automated and powered by AI. That means it takes only a few clicks on your part to get the information that really matters to you.
This AI for sales tool starts with a deep dive of all of your historical leads already in the CRM to identify patterns associated with the outcome of a lead. Then the AI will take all of the existing open leads and compare them to the historical data. After that, it assigns a score to each open lead based on the analysis.
Our team at Cobalt has extensive experience with lead scoring, so check out our Lead Scoring video for an in-depth look at how exactly it works.
The benefits of AI for assessing your existing data don't end at just lead scoring, though. Once an opportunity has been created, machine learning can assist with analyzing historical opportunities on previously won and lost opportunities.
Just like with lead scoring, AI can identify attributes that are important to predicting won/lost opportunities. This allows Dynamics 365 Sales to automatically build an algorithm tailored to your data. Opportunity forecasting utilizes AI to make opportunity outcome predictions.
One of the best parts of all this, however, is that your sales team needs zero technical expertise to understand its results. Setting up opportunity forecasting for your team is a straightforward process, and we can help walk you through it.
Both predictive lead scoring and opportunity forecasting are a perfect example of Microsoft's AI for sales technology creating huge efficiencies and invaluable sales insights directly within D365 Sales. Take advantage of these AI-powered features to get a head start on making your data work for you, no chatbots required.
Microsoft Sentiment Analysis Tool
Microsoft's usage of machine learning and AI is not just limited to your sales team. Your existing customers can benefit as well! Microsoft's sentiment analysis feature uses AI to offer real-time insights of customer service agents' interactions.
With Microsoft sentiment analysis, customer responses are classified and scored based on sentiment zones such as positive sentiment, negative sentiment, and neutral sentiment. Customer service agents and supervisors can instantly see a customer's satisfaction levels and be alerted when a customer's sentiment level reaches a specific threshold.
Through Microsoft sentiment analysis, you can understand what your customers are saying, how they're saying it, and what they really mean, all with actionable insights for your agents.
Microsoft sentiment analysis is one notable example of AI being used outside of D365 Sales, but it's part of a larger application of using AI for sales across all the various channels your business uses to provide real-time customer insights.
AI for Sales: Take a Closer Look with Your Team
Artificial intelligence features have been, and continue to be, the subject of continued investment by companies everywhere. AI for sales tools like the four I've covered today all allow you to easily put your data to work — so your team take data-driven action with confidence.
Microsoft is continuously adding and integrating AI for sales tools in order to make your sales processes easier. Let us show you how AI Dynamics sales tools can help your team learn from the success our team has had in recent years.
Request a product showcase now and we'll schedule a short introductory call to answer your questions and help you see specific value for your organization.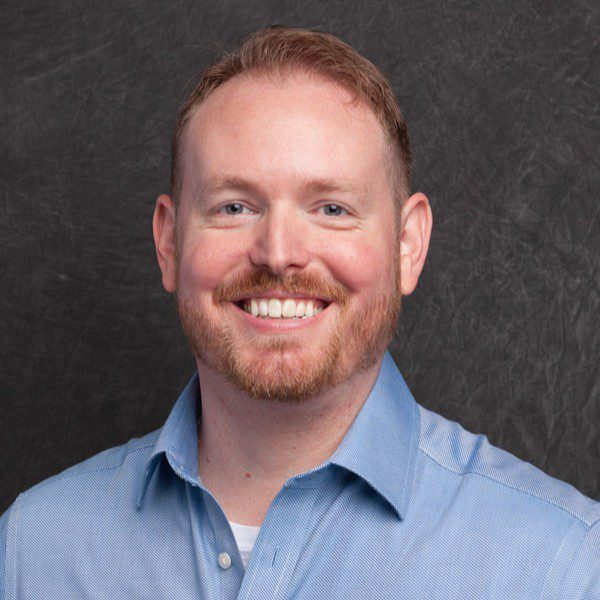 Connect With a CRM Expert for SMBs
When you're ready to start the conversation about your organization's needs and what Microsoft Dynamics 365 can do for your team, let's save some time for a product showcase.